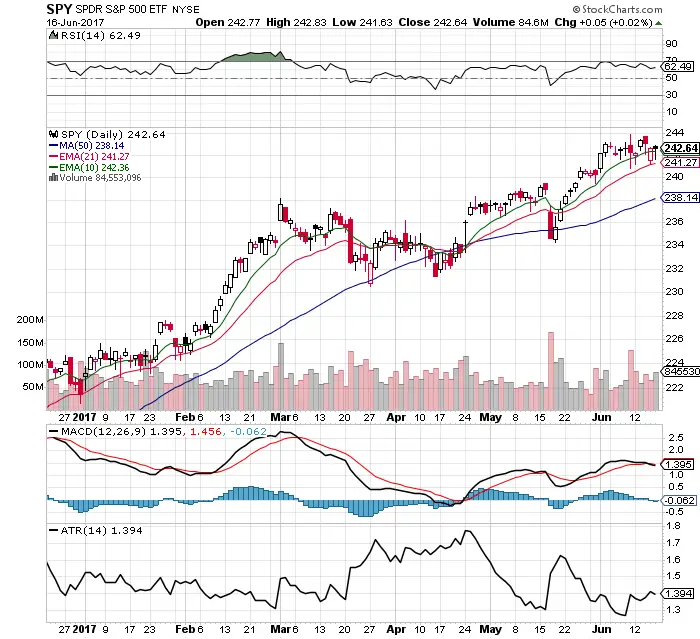 SPY remains bullish as it is near all time highs.
SPY has been in a trading range for two weeks $244 resistance and $241 support.
The average true range for price expanded last week to give day traders more room to work.
$VIX remains low at 10.38 with resistance at a 12 VIX.
The trading range has expanded as the 21 day EMA has become the new moving average for support.
RSI remains high at 62.49 but there is room to move higher. The probability is on building more of a price base here and staying in a trading range.
The MACD just had a bearish crossover.
Mega caps, financials, and energy all held up strong last week and were for the first to go green on most down days. $DIA $XLF $XLE.
Tech was week last week making lower lows. XLK QQQ
No clues in volume last week as up and down days were very similar.
I am currently long small caps in a trend trade and holding $UWM. I am watching QQQ for a buy signal on a deeper dip near the 30 RSI or a 5 day / 20 day EMA bullish crossover.