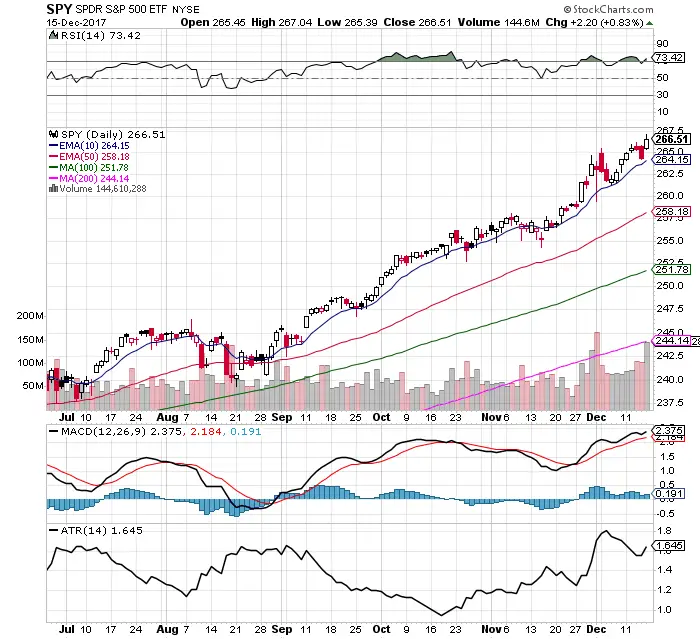 $SPY continues to make new all time highs. No more bullish signal than all time highs.
The 10 day EMA has been the end of the day support since November 16th. This shows a market with momentum.
The chart remains under a MACD bullish crossover.
$SPY broke out to new highs in price with the highest volume in 10 days.
RSI remains overbought at 73.42 over 70 RSI shows momentum and the potential for a parabolic move higher.
The average trading range trended lower last week.
$VIX was stagnant last week closing near where it opened at 9.42.
The tech sector ETF $XLK, consumer staple ETF $XLP, and the consumer discretionary ETF $XLY made new highs last week leading the $SPY to new highs.
Leading stocks are making healthy price bases and setting up for moves higher. $FB $AAPL $AMZN $NFLX and $GOOGL.
This is a bullish market for stocks and the most successful strategy has been buying and holding and trend following the long side.