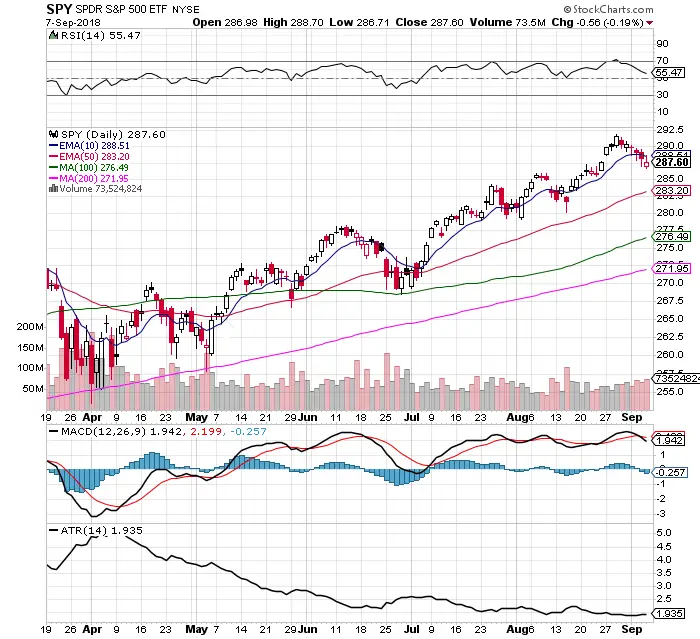 Chart Courtesy of StockCharts.com
$SPY has now had an orderly six days straight of lower highs and lower lows. This is what a down swing looks like.
Volume has been increasing during this swing lower in prices.
Price closed under the 10 day EMA the last two trading days breaking the short term uptrend.
The Overbought 70 RSI held as short term resistance on the up trend.
The gap up in price from August 27th has been filled last week.
The trading range continues to be tight with a 1.93 ATR that has not expanded yet.
The $VIX closed above its 200 day moving average last week and the trend in the $VIX is up with higher highs and higher lows in price last week showing an expansion in fear of increasing volatility.
The MACD had a bearish cross under last week.
$SPY remains near all time highs in price.
The next major support level is the 50 day SMA.