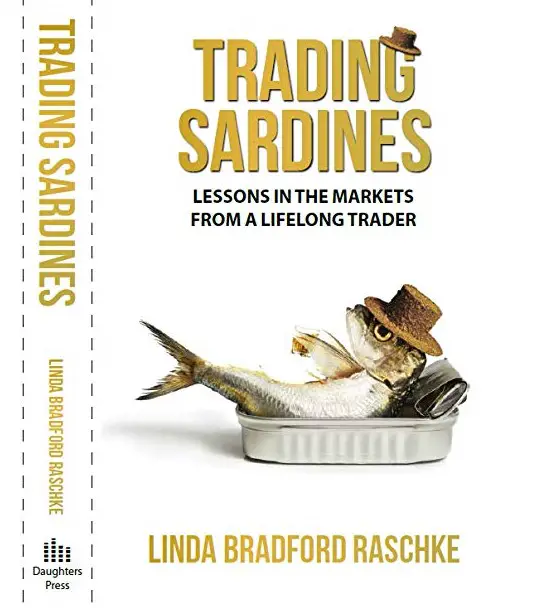 Linda Bradford Raschke was one of the top traders featured in Jack Schwager's book 'The New Market Wizards'  her trading results were outstanding both as a floor trader and when she moved to trading at home from her own office. She had consistent success in her own personal trading and even made seven figure profits on a single trade which was a highlight of her early career. She went on to run one of the most successful performing funds later in her career with serious size. 
This book tells her story and the highlights of her trading career are both educational, entertaining, and insightful on the realities of being a full time trader and money manager. She does not hold back with all the good and bad details of her life. This book is part autobiography and part trading book which does a great job of story telling giving the reader an insight into what can go wrong as a trader that can be both a drama and a comedy at the same time. I found myself laughing out loud at many of her stories and I had to share many of them with my wife. Her story of the cat walking on her hot keys and her explaining the results of the cat's trades were one of the funnier trading stories I have ever heard and there are many more. 
There are also many key trading lessons for the reader. 
It is important to use modeling and backtesting of data to identify repeatable trading patterns. 

Her biggest edge was the discretion she used to trade around here price models. 

She was able to experience a big drawdown in capital and then trade her way back to even in a short amount of time. 

Creating successful trading systems are not difficult the skill is in the discipline to execute them consistently. Two French interns showed this was possible in her book.  

The primary key to surviving as a trader is not blowing up your account. You have to manage risk to stay in the game. 

You must put in the work if you want to be a profitable trader, it has to be a passion. 

There are different market environments and sometimes you follow the trend and sometimes you trade the range. 

Take trades that put the probability of success on your side. 

Software and backtesting are crucial for finding edges in price action to trade. 

Blowing up your account does not end your career, as long as you have mental capital left you can do it, you can make a comeback.

Trading can be a very stressful undertaking and managing that stress is crucial for long term success. 

Support from your spouse and family are crucial to be able to put in the time and energy it takes to trade for a living. 
This was a very enjoyable book and Linda Raschke did a great job as an author creating a great reader experience. She is one of the greatest traders of her generation and we would all be wise to listen to what she has to say. We are fortunate that she took the time to write this book for us.
Linda Raschke's new book is not available on Amazon, it is only available from the LBR Group on her website at https://lindaraschke.net/trading-sardines/.