The downtrend definition is a move in price action that makes lower highs and lower lows in the time frame being tracked. A downtrend is caused after a chart goes from a phase of accumulation or range trading and into a stage distribution. A distribution cycle can be a combination of short sellers starting to build positions when they are bearish and holders of long positions exiting by selling on the way down and into rallies back to higher prices.
A downtrend can begin after price resistance on chart has been reached and there are no buyers at prices above that line. Downtrends are caused by more supply at lower prices than there is demand at higher prices. Selling pressure drives prices lower as buyers are not willing to buy until price goes lower. Each rally in a downtrend back higher is seen as an opportunity by sellers to get out at higher temporary prices.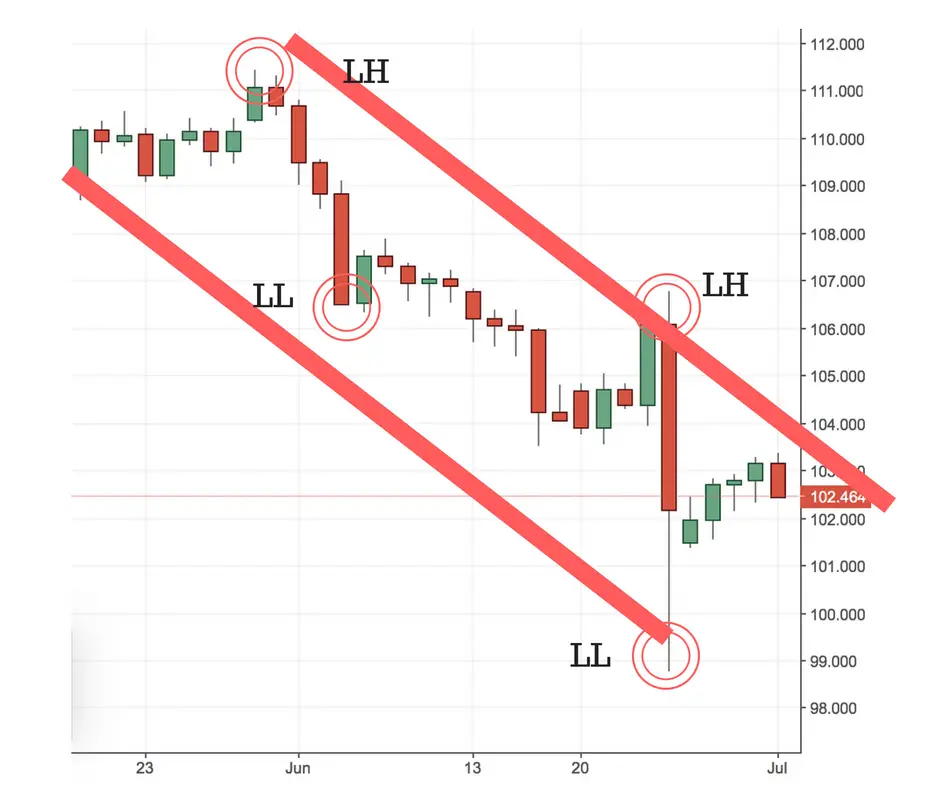 Image courtesy of @PriceinAction
Downtrends can also be tracked by moving averages that stay on one side of a downward move in price. In downtrends, price action will tend to stay under the moving average of the time frame the downtrend is occurring in. A price break above a moving average can signal the end of a downtrend in that timeframe.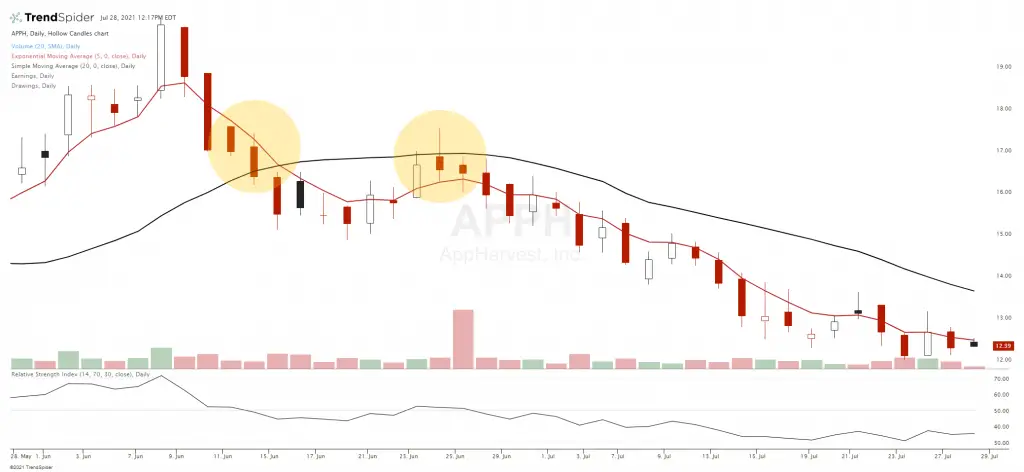 A downward trend is a normal occurrence in all charts and markets and is a part of the normal cycle of accumulation, range trading, volatility and distribution. The end of a downtrend can create new opportunities for oversold dip deep buying opportunities. Downtrends end when supply at lower prices is finally exhausted and buyers start moving in for what they see as an opportunity and start bidding prices higher consistently.