IKEA is a well known international conglomerate headquartered in the Netherlands that both designs and sells ready-to-assemble furniture, kitchen appliances and home accessories, along with other products and services. Ikea was founded in Sweden in 1943 by Ingvar Kamprad when he was 17-years old. IKEA emerged as the world's largest furniture retailer in 2008. The IKEA brand name was created by using an acronym of the founder's initials combined with the name of his family's farm Elmtaryd and the nearby village of Agunnaryd, his hometown in Sweden.
There is no available IKEA stock to invest or trade because it is not a publicly traded company. IKEA is both owned and managed by INGKA Holding B.V., Inter IKEA Systems, and Inter IKEA Holding B.V. IKEA is a privately owned company and has never had an initial public offering on any exchange. 
The IKEA Group and the Inter IKEA Group are both controlled by the Kamprad family and close associates of the family. All IKEA stores are licensed and operated under a franchise agreement from Inter IKEA Systems B.V., most are operated by the IKEA Group, however some of them are operated by independent owners as well. 
If IKEA went public it would likely trade on a European exchange and trade as a American Depositary Receipt on a U.S. exchange.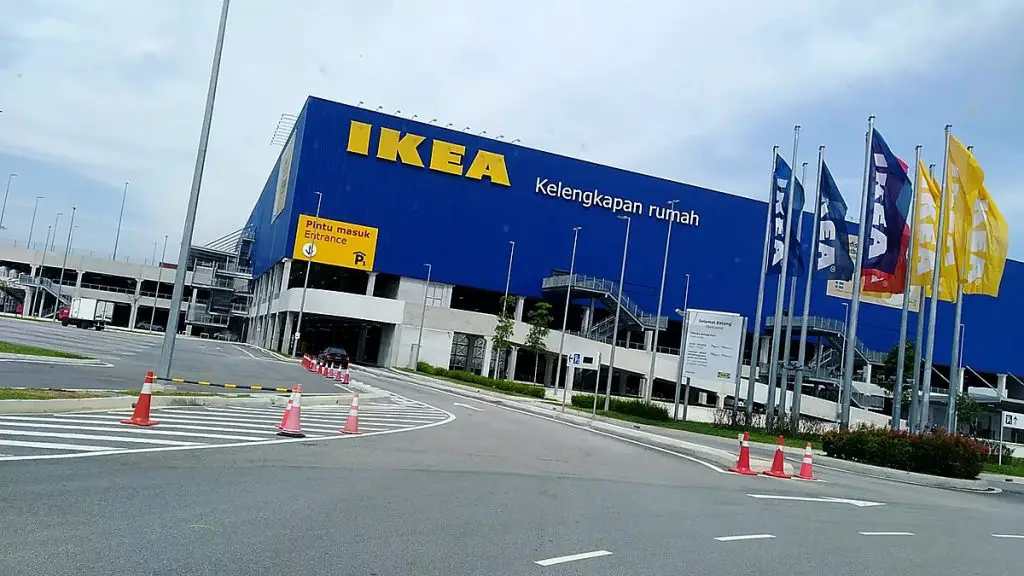 Contributed by:johari-amranRecorded at:15 June 2020 05:28Coordinate:5.234252, 100.442131Platform:Android, CC BY-SA 4.0 <https://creativecommons.org/licenses/by-sa/4.0>, via Wikimedia Commons