Most home builders and mortgage brokers say that we have entered a housing recession.
Here's what they are seeing:
Higher mortgage rates are causing a slowdown in new mortgages.
Supply chain issues have continued to keep new construction costs high.
Labor shortages have also lead to building new homes being expensive.
Commodity costs were high for a long time leading to higher new home prices and replacement value caused older homes to increase in value and this increase in prices has finally run out of demand in the marketplace.
Sales activity has declined for six consecutive months.
Many new home building contracts have been cancelled.
Housing prices have started to decline sharply in the previous hottest U.S. cities.
There have been many reductions in prices for listed houses across the country in many markets.
Homes for sale have even been taken off the market due to sellers not wanting to accept these lower prices.[1]
This doesn't mean that we could see the same type of housing crash as 2008 as this is a very different environment this time. There is not the same level of no income, no job (NINJA) loans being given out this time. Also there is not a big oversupply of houses in 2022. However, the signs of a drop in sales, construction, prices, and sentiment show an obvious top in the housing market and a decline in the industry.
Consumer sentiment toward housing fell to the lowest levels seen since late 2011, as measured by the Fannie Mae Home Purchase Sentiment Index (HPSI). The index dropped 2.0 points to 62.8 and is 13.0 points lower than the same time last year.
[1]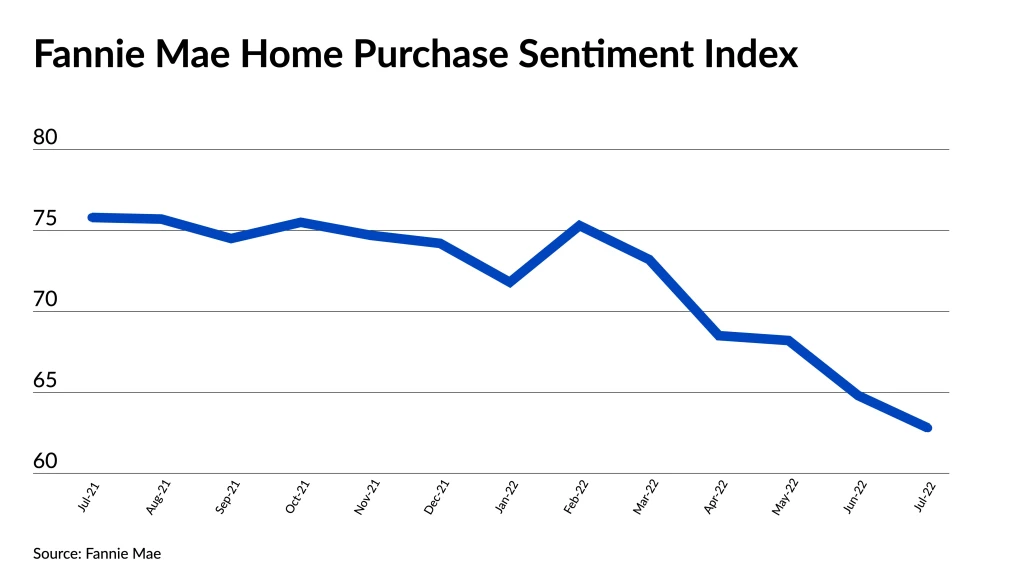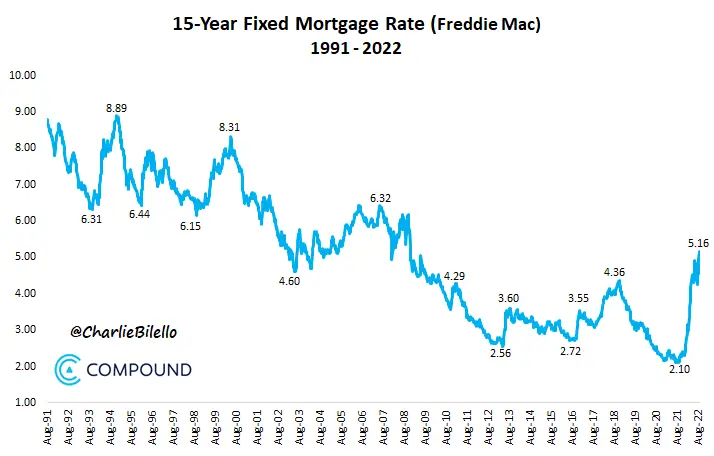 Here are the 10 cities with the biggest share of price cuts among listed properties in June, according to Realtor.com.
Reno, Nevada: 32.4% of properties had price cuts.
Austin, Texas: 32.4%
Phoenix, Arizona: 29.5%
Anchorage, Alaska: 28.5%
Boise, Idaho: 28.4%
Ogden, Utah: 27.4%
Sacramento, California: 25.2%
Colorado Springs, Colorado: 25.1%
Evansville, Indiana: 24.7%
Medford, Oregon: 23.2%