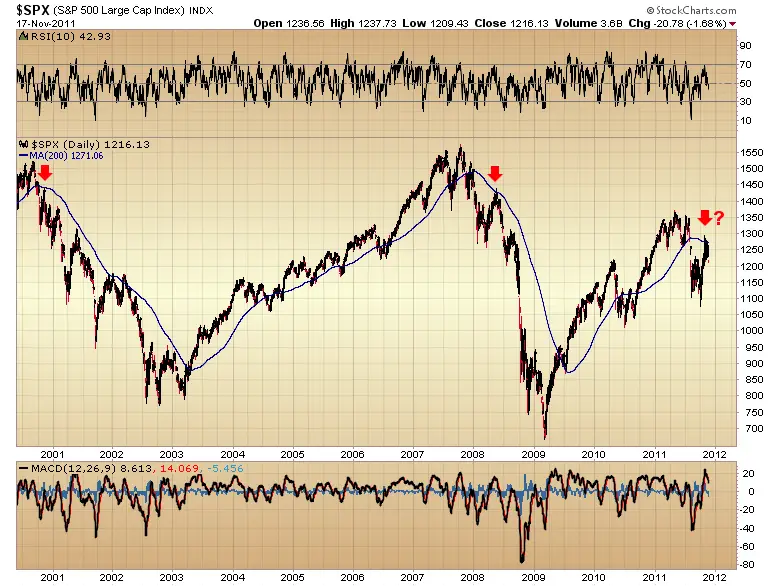 Time and again I heard him say, "Well, this is a bull market, you know!" as though he were giving to you a priceless talisman wrapped up in a million-dollar accident-insurance policy. And, of course, I did not get his meaning. (Mr. Partridge from Reminiscences of a Stock Operator)
"They say there are two sides to everything. But there is only one side to the stock market; and it is not the bull side or the bear side, but the right side." –Reminiscences of a Stock Operator
Do you want a simple tip that will improve your trading dramatically? In bull markets focus on going long and in bear markets focus on going short. If you are looking for shorts as the market is making higher highs day after day or buying as stocks are crashing down lower day after day the odds are you are losing money. The probabilities of winning are in your favor dramatically by simply identifying the general market environment and trading in the right direction.
Half the battle in trading is simply getting on the right side of the overall market trend and trading in the right direction.
Up trends start when the indexes break above their 200 day moving averages, as the up trend continues leading stocks start to break over their 50 day moving averages and end up trending with the 5 day ema or 10 day sma as support for sometimes months on end. In bull markets look for the winning stocks with the best earnings growth expectations and strongest charts these will make you the most money. Trade them until they stop making new highs and start losing their key moving averages.The 200 day is the last stand for bulls in an up trend if the 200 day is lost it means the market is in down trend mode until the 200 day is retaken.
At the beginning of down trends, the leaders stop making new highs, they reverse and start losing their key moving average supports, the 5 day ema, then the 10 day sma, they usually bounce at the first test of the 50 day moving average, sometimes they recover to make new highs other times they roll under the 50 day and it becomes a new resistance point. If a leader really misses earnings it can roll over and start a down trend with the 5 day ema or 10 day sma acting as resistance as it makes lower lows day after day. When the general market loses the 200 day sma as support we enter no mans land and are playing with no support and likely the 200 day acts as resistance as a true bear market begins the down trend.
Always ask your self if you are trading in a bull or bear market, an up trend or down trend. Swim with the current let it carry you to profits.