While $SPY ended 2013 with an over 32% annual return  and seemed to keep going up day after day with buying the dip as the name of the game last year. While 'the dip" moved around to the 10 day SMA, the 21 day EMA, the 50 day SMA, even the 100 day simple moving average. The resistance stayed concrete and continued to stop momentum in its tracks, it was the ominous 70 RSI oscillator. $SPY can go this high but no farther. While the RSI is not really useful for the hottest growth stocks that are under accumulation it is the line in the sand for price action going much higher on $SPY. Going short as prices are above the 70 RSI has a high probability of success because only a parabolic move takes the index higher, and historically that didn't happen on the $SPY daily chart even during strong bull markets like early 2000, 2003, 2007. 2009, or 2013. Selling a bearish credit spreads with calls at even higher prices when $SPY gets over the 70 RSI has an even better chance of success with limited risk. A powerful indicator to consider for new traders looking to be better at swing trading. Of course risk management and position sizing must be followed as always and the really big swings back to lower moving averages are where the real profits will come from.
Relative Strength Index (RSI)
Introduction
Developed J. Welles Wilder, the Relative Strength Index (RSI) is a momentum oscillator that measures the speed and change of price movements. RSI oscillates between zero and 100. Traditionally, and according to Wilder, RSI is considered overbought when above 70 and oversold when below 30. Signals can also be generated by looking for divergences, failure swings and centerline crossovers. RSI can also be used to identify the general trend.
RSI is an extremely popular momentum indicator that has been featured in a number of articles, interviews and books over the years. In particular, Constance Brown's book, Technical Analysis for the Trading Professional, features the concept of bull market and bear market ranges for RSI. Andrew Cardwell, Brown's RSI mentor, introduced positive and negative reversals for RSI. In addition, Cardwell turned the notion of divergence, literally and figuratively, on its head.
Wilder features RSI in his 1978 book, New Concepts in Technical Trading Systems. This book also includes the Parabolic SAR, Average True Range and the Directional Movement Concept (ADX). Despite being developed before the computer age, Wilder's indicators have stood the test of time and remain extremely popular.
Information Courtesy of www.StockCharts.com
Charts Courtesy of www.StockCharts.com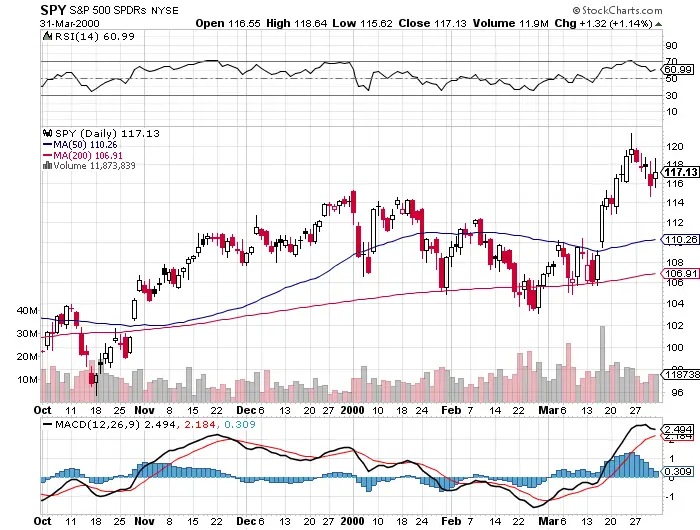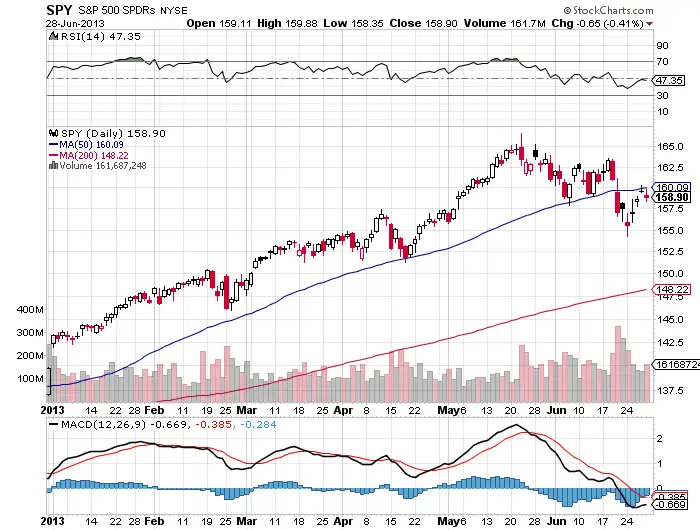 Charts Courtesy of www.StockCharts.com