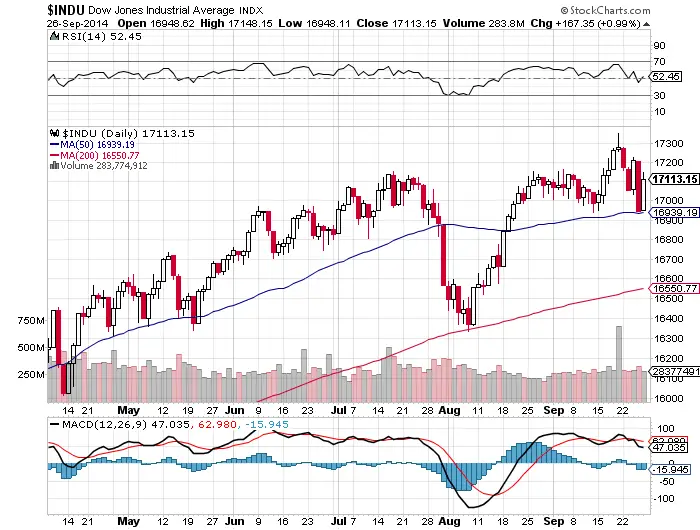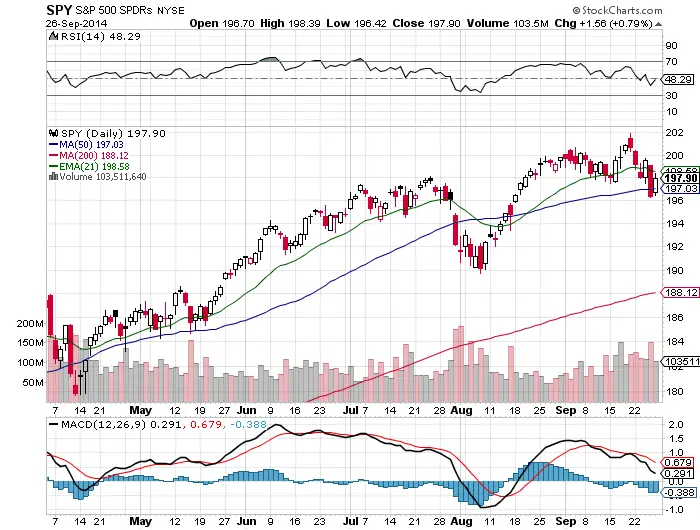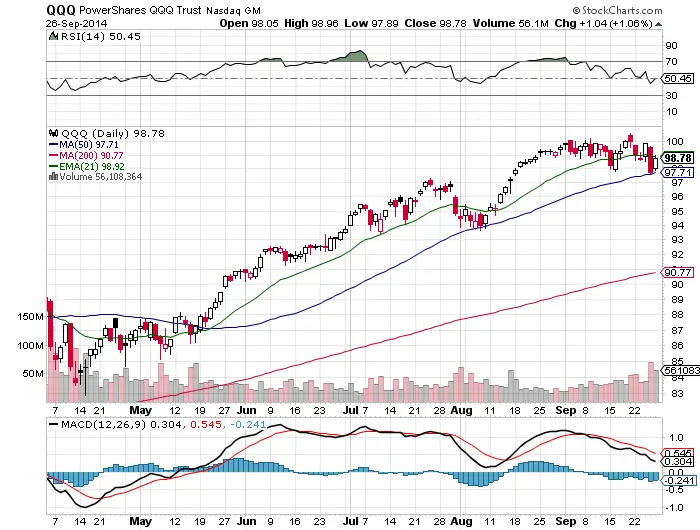 The 50 day held on the $INDU chart Thursday showing big cap buyers were present at this key line in the sand.

$QQQ held the 50 day on Thursday but found resistance at the 21 day ema Friday.

$SPY lost the 50 day on Thursday and found resistance at the 21 day on ema Friday.

We need to see breaks of the 21 day ema and a close above to confirm a return to an up trend with momentum.

All three indexes are above are near the 50 RSI. While this is the right half of the chart we do not have confirmation yet that we will stay in the 50 RSI – 70 RSI range. Monday will be telling.

We still have MACD bearish divergences on all charts so no confirmation of strength yet for momentum traders.

The volatility on Wednesday, Thursday, and Friday was not a good sign for the up trend in the short term time frame. A bigger sell off to wash out weak hands would be healthy for the trend.

The market indexes have spent the last 29 trading days range bound.

In the near term this is still a buy weakness and sell strength market. Buying breakouts and shorting weakness is not working with the choppiness and range trading.

Two of the best looking monster stocks in this market are currently $GPRO and $FB.