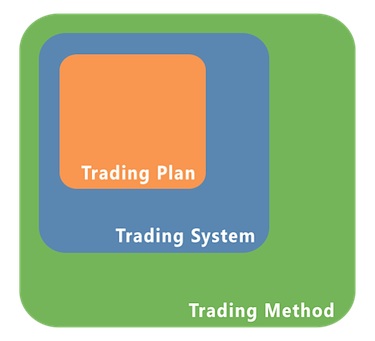 I need to make money on the long and short side so I have both long and short entries. My goal is to be profitable in both bull and bear markets.
Options that I trade need to be highly liquid. I do not want to lose money in the bid/ask spread when trading options.
I need both swing trading entries and trend trading entries so I can both buy dips and trade momentum. I try to be profitable in both range bound and trending markets.
My trading system attempts to go with the path of least resistance in my trading time frame.
I like to have a technical oscillator indicator for oversold and overbought levels to show where the risk/reward ratio has become unfavorable for a trade. The RSI and $NYMO are two that are valid.
I like using moving averages as a trend following indicator. Moving averages can be used for all time frames.
Chart patterns can help identify breakouts and present price in a visual manner.
The Average True Range is a great way to set stop losses and trailing stops.
I like to use end of day signals primarily for entries and opening gaps to take profits late in trends.
I prefer the clarity of the daily chart time frame versus the noise of the intra-day chart. I like to see how a day finishes to see what signals are triggered.