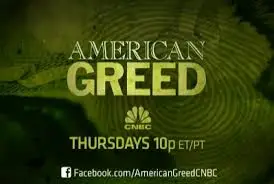 I have watched the show 'American Greed" for years and I have always been fascinated by how the con artists on the show are able to trick people out of millions and millions of dollars over and over again. The con artists that are profiled on 'American Greed' promise the moon to investors but burn up the investors money with their own lifestyle.
Here are ten tips that I hope can help a few readers not fall into the expensive trap of con artists.
Do not be blinded by the greed of big returns on your money that you can't see a scam because you want it to be true.
If a trader or money manger says he can double or triple your money in a short period of time they do not know what they are talking about.
There is no magic Holy Grail trading system that makes money every month for years, consistently.
The only consistently positive long term returns in the stock market are fake ones. Real investment and trading accounts have draw downs in capital on the path to profits.
There are no guarantees in active investments. If you are guaranteed returns on investments in the stock market then you are dealing with a fake.
20% annual returns are some of the best returns in the money management world. Think George Soros, Warren Buffett, and Paul Tudor Jones do not be fooled by those bragging by 50% annual returns or more unless they are audited past returns.
Never mix investments with church. If your church lets a money manger solicit you for money with returns based on faith, run for it.
Try to always to keep big investment portfolios with big businesses with name recognition not a small shop.
Actively understand the methodology your money manager is using to create returns.
Look carefully at your quarterly statements for any clue of fraud.