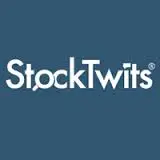 For those of you that aren't familiar with StockTwits.com, it's a social media network for traders and investors that's powered by $CashTag streams where people can post information about their favorite companies based on their stocks ticker symbols (Example $AAPL). (Twitter later adopted the $Cashtag alongside its own #Hashtags). You will find charts, technical and fundamental analysis, trading and investing tips, and lots of trading advice. While StockTwits is primarily based on following company streams, here are my favorite people to follows on StockTwits.
@StockTwits – I check in with the StockTwits stream daily for the best curated content from their own site, along with my favorite ticker streams. This is one of my favorite follows for their aggregation of financial content.
@Steenbab – A psychologist and trader, Brett Steenbarger is a must follow to add the correct psychological element to your trading. He teaches emotional intelligence.
@JBoorman – Jon Boorman is a  pure trend follower that stays within his process. He is an example of discipline, risk management, and trading with the trend.
@ReformedBroker – Josh Brown is possibly the best blogger and social media guy in finance. The chairman of Twitter finance.
@HowardLindzon – One of the fathers of finance on social media. Co-Founder and CEO of Stocktwits, Founder of Wallstrip (Acquired by CBS), and managing member of Social Leverage. He has lots of fantastic ideas.
@ivanhoff – Excellent long term trader. He shares some of the best content on social media, and has also written some great trading books.
@RedDogT3 – Scott Redler is a very sharp trader and I enjoy following his ideas and the risk/reward ratio structure of his trades.
@SunriseTrader –  Great Zen trader that shares positive thoughts and energy. A true gentlemen in word and deed. He reminds us that our top priorities are not trading, but treasuring our health and well being.
@RyanDetrick is the one to follow when it comes to cranking out historical statistics about the stock market. He misses nothing.
@TraderStewie: Stewie is not only a great chef and food connoisseur, he's one of the first traders I ever followed on social media and someone I have learned a lot from.