This is a Guest Post by Alex @MacroOps which was posted originally here: The Best Trading Podcasts For Global Macro Investors and is reposted here with permission.
These days we're flooded with information with barely enough time to digest it all.
To help solve this, our team at Macro Ops tunes into trading podcasts.
With trading podcasts, all those hours you spend driving, doing chores, or working out can also be used to catch up on markets and learn something new.
Below you'll find a list of the best trading podcasts we listen to on a monthly basis to keep our game sharp. We've separated them into two categories — process based and news/commentary/narrative based.
The process based podcasts help us develop our macro trading strategies while the commentary helps round out our global macro research. We find both very useful.
Best Process Based Trading Podcasts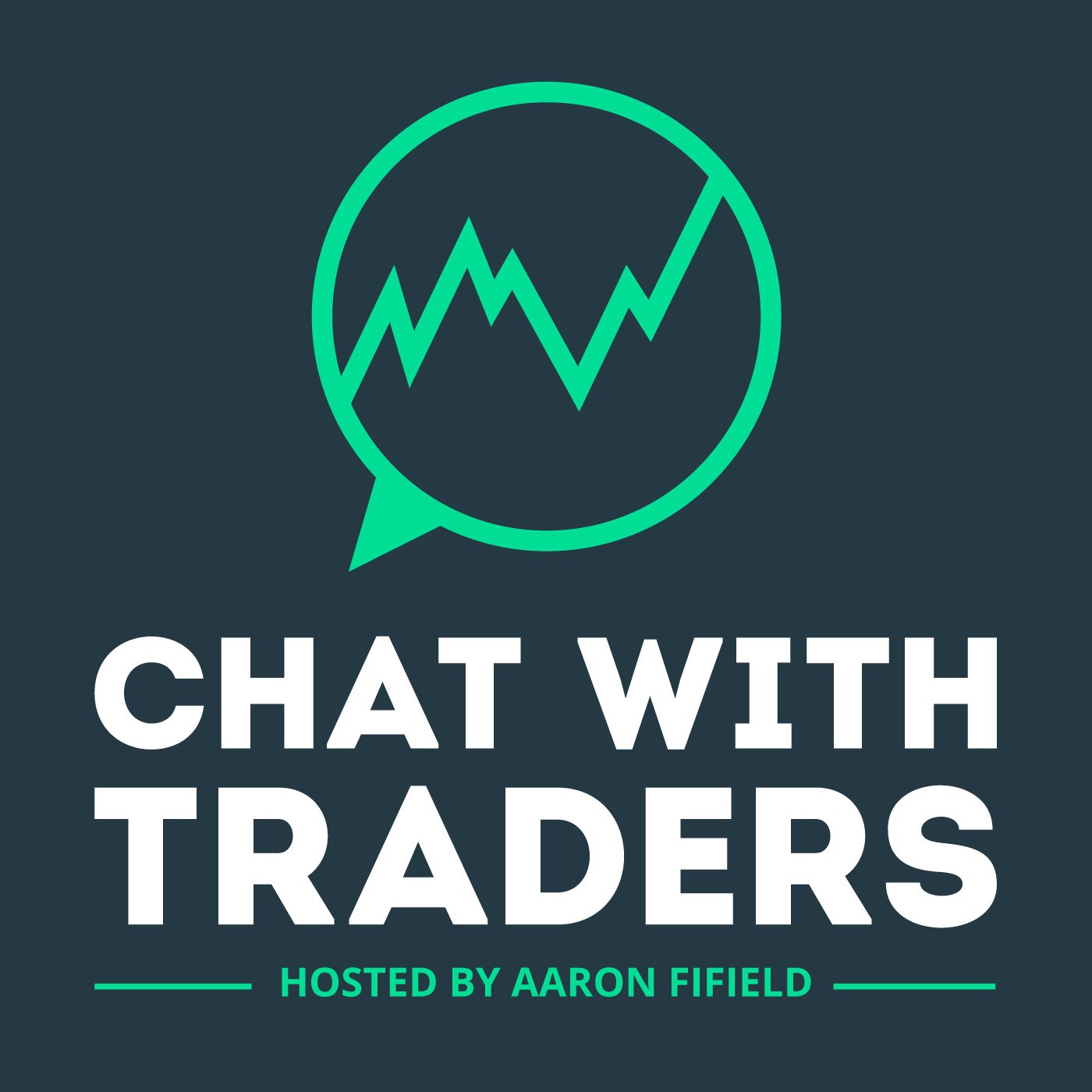 Chat With Traders is the leading process podcast for anyone interested in markets. In each episode, host Aaron Fifield invites a guest trader onto the show and breaks down their strategies. The focus is always on their mental models and trading framework — not their current trade ideas.
One of the best ways to improve your own trading is to listen to how others approach markets. You can take their experience and advice and apply it to your own unique style.
The show's guest list is diverse and ranges from HFT all the way to global macro traders. You'll get as taste of everything.
Recommended Episode
Chat With Traders, EP. 79 featuring Raoul Pal
I don't know any of the better known traders who didn't start with a chart. Paul Tudor Jones always a chart, Stan Druckenmiller always a chart, George Soros always a chart. Many of these guys, most of these guys are all chart based. – Raoul Pal
Raoul cut his teeth advising the biggest macro names in the industry including Paul Tudor Jones, Stan Druckenmiller, and George Soros. He then used his knowledge and experience to run a macro fund before retiring at the ripe age of 36.
Aaron does a great job digging into Raoul's trading process to figure out how he plays the global macro chess game.
Key areas discussed include:
The definition of global macro trading
Combining technicals and fundamentals to create better trade signals
How to quantify the business cycle using the ISM number
How to trade around a position as a macro theme plays out
This is a must-listen episode to see how a veteran global macro investor thinks.
Masters In Business is a podcast hosted by Barry Ritholtz — a wealth manager and popular financial blogger. Barry has deep domain expertise that makes him an incredible interviewer. He uses his experience to ask the right questions and pull as much as possible out of his guests.
Recommended Episode
Masters In Business featuring Ed Thorp
When people talk about efficient markets they think it's a property of the market. But I think that's not the way to look at it. The market is a process that goes on. And we have, depending on who we are, different degrees of knowledge about different parts of that process. – Ed Thorp
Ed Thorp has proved the Efficient Market Hypothesis incorrect over and over again throughout his career. He's shown that it's possible to win if you understand the concepts of edge and probability. Thorp does a fantastic job breaking these concepts down into digestible bite-sized pieces.
Key areas discussed include:
What is a trading edge
How to use gambling as a training mechanism for trading
How luck and skill interplay to produce trading results
If you're looking to beef up your "quant chops", listen to this now.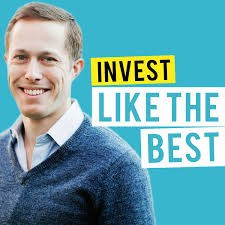 Invest Like The Best is hosted by Patrick O'Shaughnessy — a portfolio manager at O'Shaughnessy Asset Management and blogger at http://investorfieldguide.com/. His show focuses on longer-term investing rather than shorter-term trading. Patrick invites guests with a variety of investing backgrounds in areas like cryptocurrencies, venture capital, and equities. The best episodes are equity related as Patrick always brings on the sharpest guys in the world of stock picking. If you're into analyzing specific companies, this show is a must.
Recommended Episode
Invest Like the Best, EP.54 featuring David Gardner
Many of the really important things that determine what wins in business are not captured on the financial statements. – David Gardner
This episode does a great job explaining investment narratives. Successful investing, especially in global macro, isn't always about the numbers. Narratives and investor expectations often drive the macro landscape more than the data itself.
David Gardner, co-founder of the Motley Fool, talks with Patrick about how he invests using compelling narratives instead of traditional valuation metrics.
Key areas discussed include:
Narratives over numbers
Wisdom of crowds
How visionary leadership is key
How "overvalued" can actually be a buy signal
This conversation ties in well with Soros' theory of reflexivity. Positive beliefs about a company can influence its underlying fundamentals to create a positive feedback loop that sends prices higher and higher. Naive traders that short these positive feedback loops end up paying the price.
Better System Trader is a show primarily focused on short to mid-term systematic trading. If you're a discretionary trader looking to get into systems, this podcast provides a great look into that world. The show is also good for more experienced system traders as Andrew Swanscott does a fine job balancing system building basics with more advanced topics.
Recommended Episode
Better System Trader, Episode 59 featuring Scott Phillips
The first fix [for drawdowns] is to bank partial profits along the way at a point that doesn't sacrifice your total return too much but reduces the standard deviation of your winners. – Scott Phillips
Scott Phillips has an incredible trading journey that began as a recovering meth addict in prison. While inside, Scott read every trading book he could get his hands on. He even had people send him high, low, open, and close data that he would record by hand in a scrap book! Scott is a high energy, no-bullshit guy that delivers brutal truths about the difficulties of system building.
Key areas discussed include:
How to quickly test a trading hypothesis
Reducing drawdowns
The importance of understanding market types
I really enjoyed this episode because of Scott's directness. There's no fluff at all in this conversation. Every minute is well worth your time.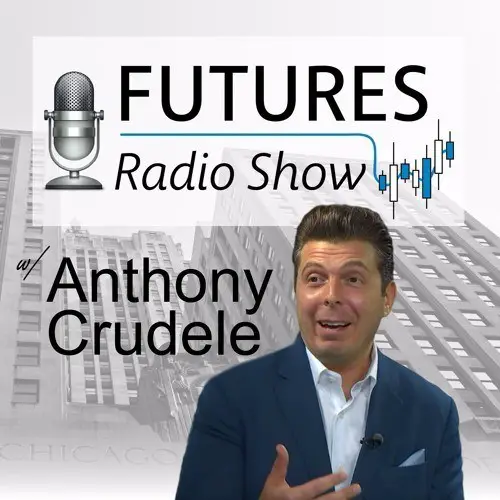 Futures Radio Show is hosted by Anthony Crudele. Anthony got his start on the floor of the CME back in 1999. He's traded millions of futures contracts over his lifetime and was also one of the first to trade the E-mini S&P electronic contract. Since Anthony's show revolves around futures, it has a macro fundamental bias. You'll find some newsy segments here and there but the majority of the content focuses on trading process.
Recommended Episode
Futures Radio Show, Minisode 16: Kevin Muir
All those gaps add up, and they actually cause the futures chart, when you are looking at the continuous chart over a longer period, to not be indicative of what the asset return is during that timeframe. – Kevin Muir
Anthony Crudele invites Kevin Muir aka "The Macro Tourist" on the show to talk process and current events. Kevin is a veteran macro trader who now trades for himself. He specializes in derivative products like futures and options. Since he's no longer in the institutional game, all his advice is very applicable to the retail trader.
Key areas discussed include:
Thinking about carry in the futures markets
Adjusting futures charts to see the carry
How to think about implied volatility vs realized volatility when trading options
I thought Kevin did a great job breaking down these complex concepts. You'll learn a whole lot about the derivative markets in just a half hour.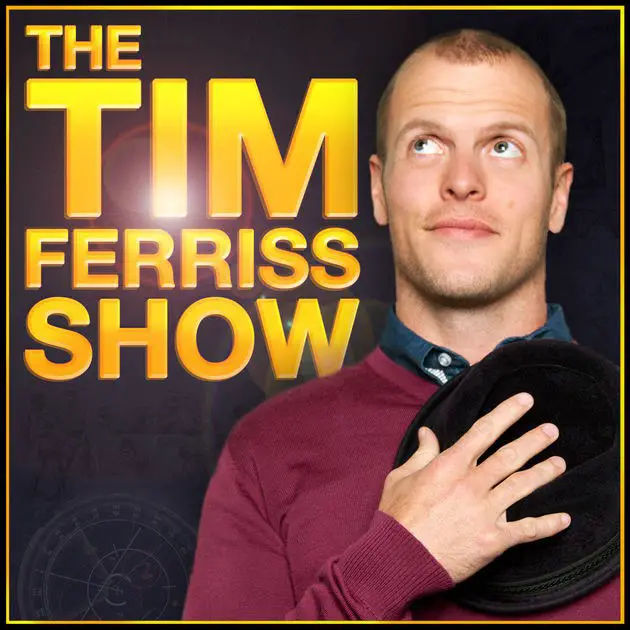 This is the one podcast out of the entire list that isn't finance focused. It's on here because Tim specializes in process building across all disciplines. Successful trading and investing is a lifelong journey that requires optimization in every area — health, fitness, business, etc. Tim talks to top performers across a variety fields to help you build great systems and habits into your life.
Recommended Episode
The Tim Ferriss Show, Episode 264: Ray Dalio, The Steve Jobs of Investing
Every buyer has behavioral characteristics for certain reasons, let's say stocks, to use a very simple example, a typical individual, maybe mutual fund buyer, will buy after something's gone up because they think it's a better investment. They'll sell when it goes down because they'll get scared, and they think it's a worse investment. Whereas, a typical institutional investor or pension fund, will buy when it goes down because they have to rebalance their portfolio to keep an asset allocation mix at a certain level.     – Ray Dalio
Ray Dalio is one of the preeminent macro traders of the modern era with the track record to prove it. His hedge fund, Bridgewater Associates, is the most profitable hedge fund of all time — making billions upon billions of dollars for its investors.
Any media Dalio does is worth a listen. The man has so much wisdom and insight, he could go on for hours and hours. We only get two here, but it's a solid two hours. Tim is an excellent interviewer who knows how to pull the maximum amount from his guests.
Key areas discussed include:
How Ray thinks about investments (example used is cryptocurrency)
Taking emotions out of the investment process through systematic decision making
There's no way to master global macro without deeply understanding the concepts Dalio discusses. Listen to this once, and if it doesn't quite click, keep listening again and again. The wisdom here is timeless.
Best News/Commentary/Narrative Based Trading Podcasts
Financial Sense Newshour is a podcast available as a paid subscription through the FS Insider program. In it you'll find market strategists with various backgrounds sharing their views. This show is a useful tool to stress test your own market theses. Everyone suffers from confirmation bias and actively seeking out opinions that differ from your own helps "red team" your analysis.
Adventures In Finance has the highest production value of any financial podcast on the net. The hosts always put on an entertaining show chock full of interesting nuggets. The content of each episode varies greatly, but for the most part it focuses on bringing you the most compelling global macro narratives. They also have a brilliant segment titled "Things I Got Wrong", where a money manager explains mistakes they've made and what they've learned from them.
Recommended Episode
Adventures In Finance Episode: 22 – Murderer, Gambler, Aristocrat & Pauper. John Law, The Godfather of Central Banking
In this highly entertaining episode, the team explores the fascinating story of John Law, a man whose economic ideas have influenced and shaped modern central banking. Law's financial shenanigans created the "Mississippi Bubble", a spectacular boom and bust process that played out in early 18th-century France. Listening to history is a great way to educate yourself on the perils of modern monetary policy as well as the timeless fear and greed that dominates our markets.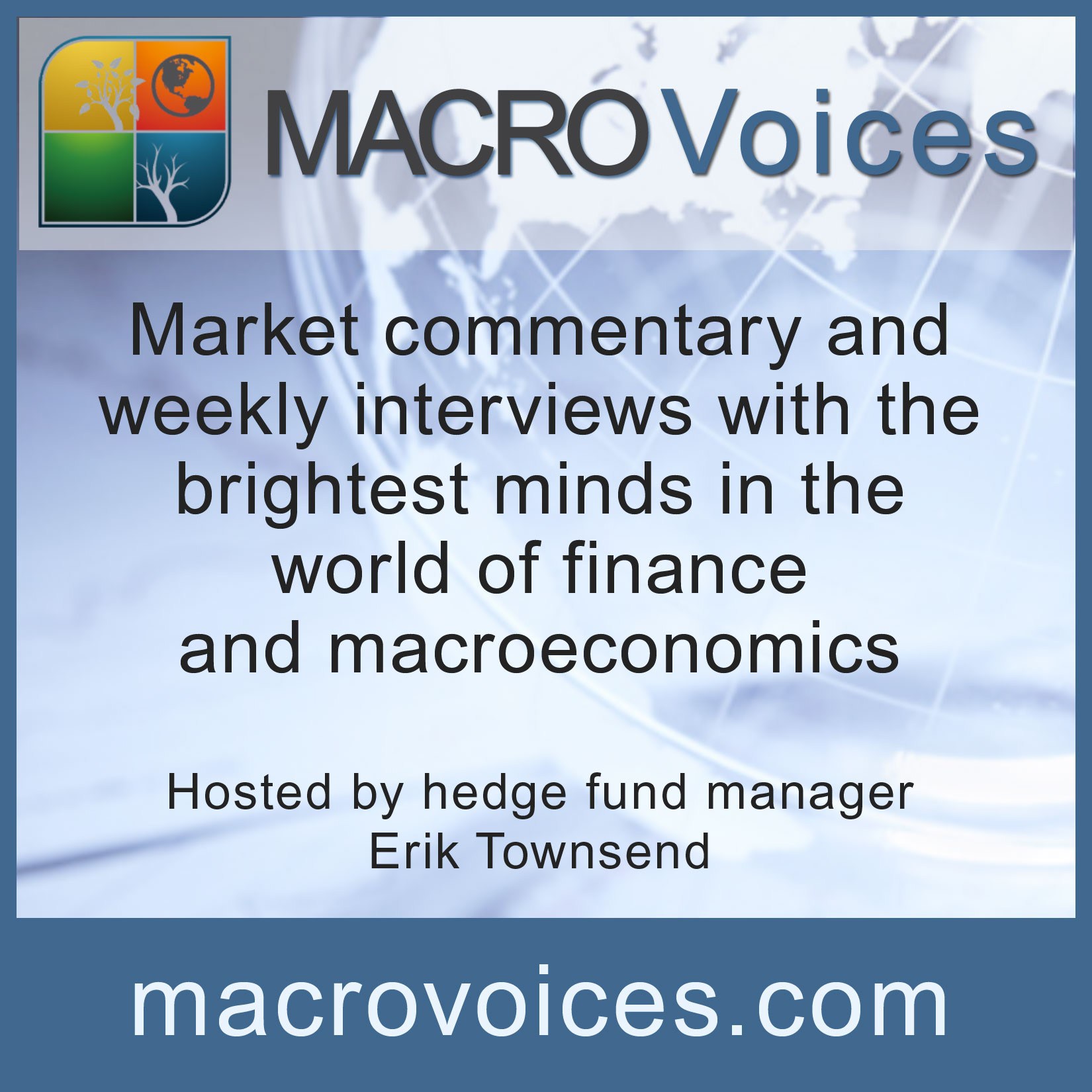 Macro Voices is a weekly podcast reviewing the largest global macro themes driving equities, rates, currencies, and commodities. The host, Erik Townsend, is a tech entrepreneur turned global macro fanatic who loves discussing the big picture. Erik's show has a different flavor than your typical market commentary because he actively trades through a small hedge fund. He has skin in the game and cares about getting things right.
If you want to hear more about Erik, Chat With Traders did a feature on him that you can listen to here.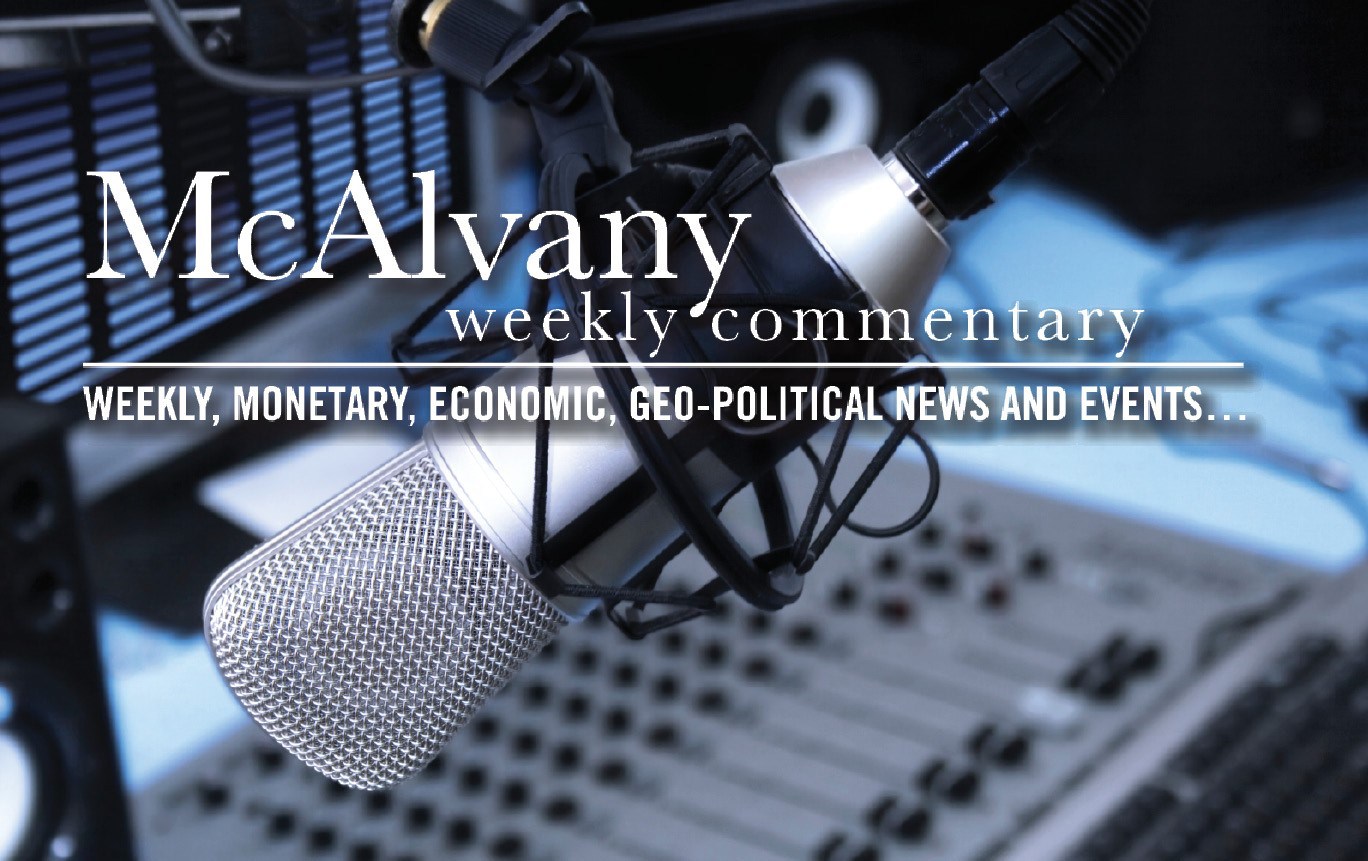 David McAlvany hosts this valuable global macro show where he discusses all the latest political and economic news that matters to financial markets. There's a strong bias against central banks and for gold, but if you can get past that, there's plenty of interesting macro themes to chew on. This show is best used to help with trade idea generation, but there are also various intelligent guests that come by and talk broader macro theory.
That concludes the list of podcasts we listen to. If you have any recommendations that we missed, just leave them in the comments below…
If you're interested in a thorough global macro book list, be sure to check out our rundown of the best global macro books here.
For more posts and information about Alex you can follow him on twitter at @MacroOps  and you can check out his website Macro-Ops.com.