Technological Advancements Poised to Reshape the Real Estate Industry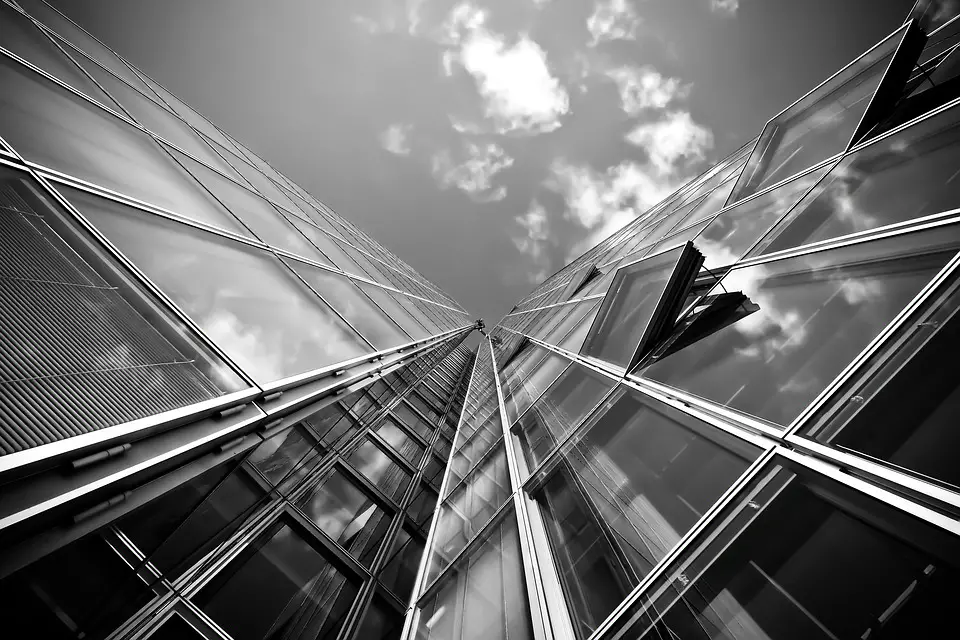 Featured Image: Pixabay.com
This is a guest post by Angelo Castelda.
The real estate industry has always been a bit old-fashioned when it comes to dealing with its challenges. But with new technological innovations continually being introduced, alongside tech-savvy millennials who are steadily dominating the market scene, you'll find many enterprises morphing and evolving in response to these changes―real estate industry included. If you want to know more about these technological advancements, then stick around and read the article below.
Virtual and Augmented Reality
Most people mistakenly believe that VR and AR won't do much outside the gaming industry. However, new upgrades on have enabled the technology to flex its muscles outside the gaming world, and more and more industries like eCommerce and real estate are beginning to appreciate its usefulness in many areas.
For example, VR and AR can be used by real estate brokers and agents to showcase properties. This not only allows you to provide very accurate simulated tours to your clients from the comforts of either a VR headset or a regular smartphone but also reduces the need for you to schedule appointments and be physically present for property tours. And it can enable you to play in the international markets as well, widening and diversifying the pool of your potential customers without making too much effort.
Digital Marketing
By jumping in the digital bandwagon and adapting its techniques and technologies, real estate agents like those selling Tagaytay condo units can increase the number of opportunities that come their way. In other words, going digital enables you to target the broad range of audience available only on the internet and reach out markets far beyond your physical location.
Moreover, the real estate consumer base is increasingly being dominated by millennials, with as close to 71% of them looking to buy their own homes. And not content on just house hunting, they're also looking for places that will offer the best amenities and perks possible, including nearby shopping centers, employment opportunities, and recreational areas. Thus, if you want to make offers that would tailor-fit the needs of your Gen-Y clientele, you need to take advantage of digital marketing.
Artificial Intelligence and Machine Learning
Much like VR and AR technology, new upgrades introduced in the world of AI and ML are also beginning to make waves in the real estate industry. A day in the life of a real estate agent or broker is usually teeming with stacks of paperwork, responsibilities, and other administrative tasks. Add to this the burden of having to meet their clients' (mostly millennials) high expectations and satisfy their demands, and you'll find yourself reeling and overwhelmed.
By introducing AI and ML technologies in your real estate activities, however, you'll be able to tackle your daily tasks better. This included shortening the time needed to assess and analyze data and process documentation, and helping you guide investors when they're making important decisions regarding housing development, construction, and what-not.
Smart Home Technology
Millennials are quite savvy when it comes to modern-day technology, using them effectively and efficiently to take advantage of their benefits. Thus, you shouldn't be surprised if you find many of them looking for homes that sport smart devices, appliances, lighting, and other techs.
For you to keep up with their demands, you need to follow smart home trends closely. Most real estate agents tend to provide their clients with the standard household devices and appliances, hoping to make them settle for their offers. Instead of following suit, you should go the extra mile and showcase more smart homes to your audience. That way, they'll be more likely to check in with you. In any case, the smart home industry is gaining more popularity recently, with many even estimating it'll be worth up to $121.73 billion by 2020.
Crowdfunding
Another innovation that gained popularity in the real estate industry in recent years is crowdfunding. Many saw it as a better way to invest in real estate ventures since it removes the need for a broker and helps them avoid other risks such as connecting with poor property managers and making bad investments.
Plus, thanks to newer technologies and better connectivity, crowdfunding also allows you to more easily get bonds that will ensure your interest and guarantee that the real estate transaction will go smoothly. In any case, this type of funding will continue to redefine how people make investments in the real estate industry, with the capital estimated to reach around $8 billion in the not-so-distant future.
Everything Will Change
WIth many changes facing the real estate industry as well as rising demands for quality homes, the technological innovations mentioned above are dead-set to impact how we do real estate business positively. If you have any thoughts to share, feel free to write them in the comments section below.

Author's Bio:
Angelo Castelda works as a contributor for a news magazine in Asia. He loves to learn and understand diverse cultures and aims to share through his writing his experiences around the world.