While Marijuana is still illegal in the United States on the federal level many states have legalized it inside their own state borders. Cannabis use has been legalized for medical uses with a doctor's approval in 33 states in the union, four U.S. territories, and also Washington D.C. creating the potential for a new legal industry. The potential for growth is exponential we know from the incredible monetary success of the illicit marijuana drug trade of the last 80 years. 
Cannabis is legal in Canada for both recreational and medicinal uses. Cannabis was legalized for medicinal use in Canada on 30 July 2001. Many cannabis combines are located in Canada and trade on both U.S. and Canadian stock exchanges. 
Mexico legalized medical marijuana in June 2017.
Cannabis is legal for recreational use in eleven states and a few U.S. territories:
Alaska

California

Colorado

Illinois

Maine

Massachusetts

Michigan

Nevada

Oregon

Vermont

Washington

The District of Columbia

The Northern Mariana Islands

Guam.
Many derivative compounds from the Marijuana plant have been approved by the FDA (Food and Drug Administration) for use if you have a prescription from your doctor. The Cannabis compounds that have already got FDA approval are Marinol (THC), Syndros (THC), Cesamet (nabilone), and Epidiolex (cannabidiol). For non-prescription use, cannabidiol derived from industrial hemp is legal at the federal level but legality (and enforcement) varies by state. – Wikipedia
If you want to invest in the future of marijuana as an industry there are several stocks traded publicly that give you that opportunity. With marijuana still illegal in the U.S. and companies still building their infrastructure to supply it these stocks are still highly speculative as they lack fundamentals and full national distribution and public acceptance in 2020.
All of the stocks below are listed on real stock exchanges like the NYSE (New York Stock Exchange) or NASDAQ which have high barriers to entry. One way to increase your odds of success is to stay away from the Over the Counter Market (OTC) and penny stocks as the liquidity concerns with buying and selling can be dangerous causing losses in the bid/ask spread when entering and exiting a trade. Also the OTC lacks standards for listing stocks. The major stock exchanges have very high  standards for stock listings of real companies and filter out most of the fraud and scams that you can be at risk for with OTC stocks.
Here are Marijuana stocks to look at for your own investing, speculating, or trading ideas.
$ACB: Aurora Cannabis 

$APHA: Aphria

$CGC Canopy Growth:

$CRON: Cronos Group

$CTST: CannTrust Holdings

$GNLN: Greenlane Holdings

$HEXO: HEXO

$IIPR: Innovative Industrial Properties 

$OGI: OrganiGram Holdings

 $TLRY: Tilray 

$VFF Village Farms International
Investing in Marijuana in 2020 is as easy as opening a stock brokerage account, funding it, and buying stocks from the above list after researching their fundamentals for sales, earnings, and growth and looking at their chart to decide the best entry for your own investing plan and time frame.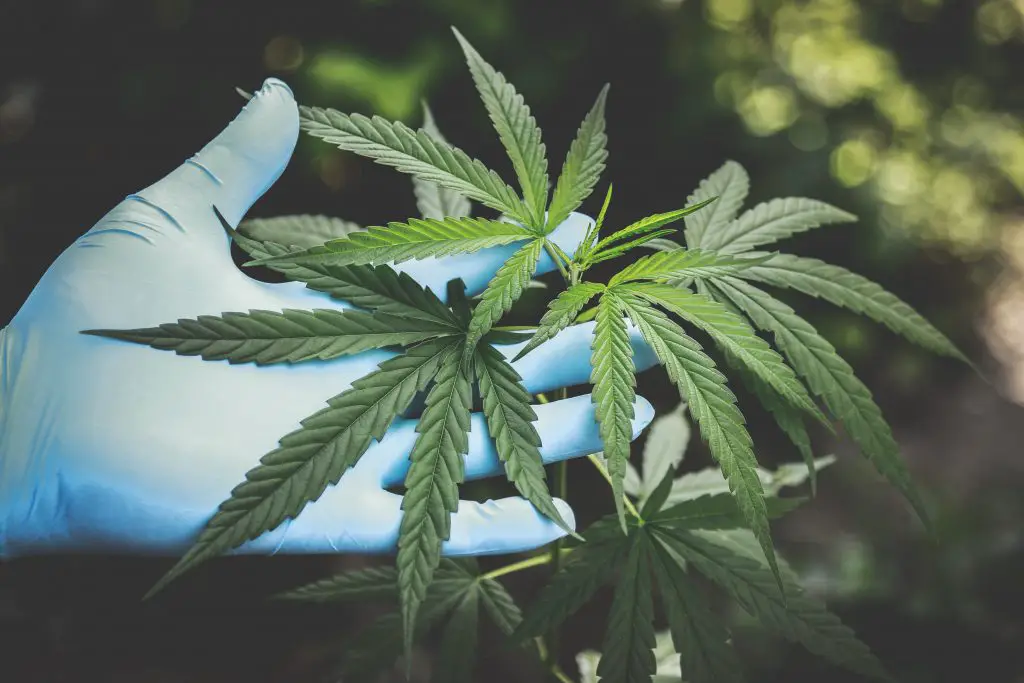 This post is for informational and educational purposes only and is not investment advice.