A descending broadening wedge chart pattern is a bullish reversal pattern. This pattern is created by two declining and diverging trend lines .
A descending broadening wedge forms as price moves between the upper resistance and lower support trend lines multiple times as the trading range expands during the downtrend in price. Price should touch each line 2 or 3 times to be considered a valid pattern. This pattern looks like a megaphone pointing down and to the right.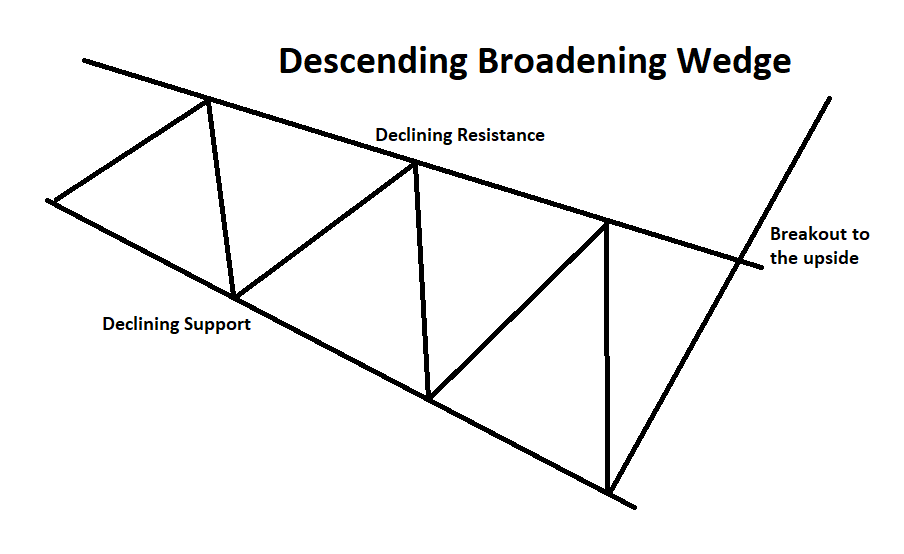 A descending broadening wedge is looked at as a bullish pattern as it forms but it is not validated as a buy signal until the pattern starts to make short term higher lows and higher highs and the upper resistance trend line is broken and price begins to move to the upside and above the upper trend line. As the descending broadening wedge pattern is forming trading volumes become most meaningful as the pattern breaks out above the upper trend line, this should happen on increasing volume showing that the chart is starting to go into an accumulation cycle.