The current richest person in the world in 2021 is Jeff Bezos with a net worth of $192.6 billion making him number one for individual wealth in the world. He was bumped temporarily from the richest spot this year by Elon Must as Tesla outperformed Amazon stock price. However, he is back at the top spot now as Amazon stock surged higher this year. Bezos net worth is up over $70 billion in the past 12 months as it is tied closely to Amazon stock price.
Jeff Bezos' vast wealth is derived from the value of his Amazon stock holdings. The Amazon stock price has been almost completely correlated with the growth of his personal fortune. Bezos still owns more than 10% of Amazon, as he still holds 53 million shares even after selling millions of shares in 2020.
Bezos hit his all time high net worth in late August 2020. As Amazon stock reached all time highs at $3552.25 he was the first person to ever be worth over $200 billion .
In July 2019, Jeff Bezos' net worth fell approximately $36 billion after his divorce was finalized. His ex-wife MacKenzie Bezos received 4% of Amazon (19.7 million shares) in their divorce settlement. 
Jeff Bezos followed the path to becoming a billionaire that the richest people in the world take. He built a business big enough to take it IPO then held a large initial equity stake and grew the business into one of the biggest corporations in the world. This is also an example of the power of owning equity in a publicly traded company because the leverage it gives an investor to build wealth is staggering. Every investor that still held 286 shares became a millionaire as the stock went over $3,500 a share. 
The richest person in the world is currently Jeff Bezos in 2021. Elon Musk is back to the number two spot.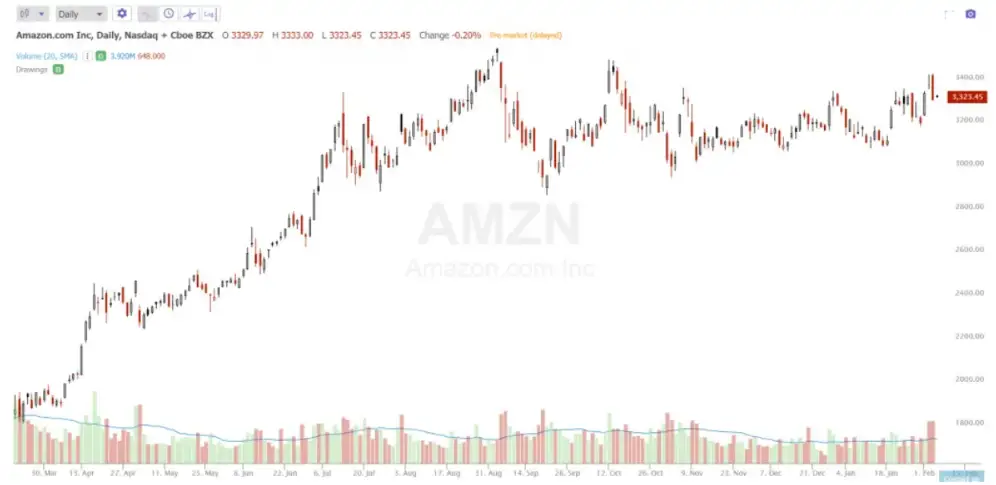 Chart Courtesy of TrendSpider.com