Here is the candlestick patterns cheat sheet for The Strat Combos trading strategy created by Rob F. Smith. 
This image started as a sketch from Sara Strat Sniper and was turned into an infographic cheat sheet by Kostchamore on Twitter.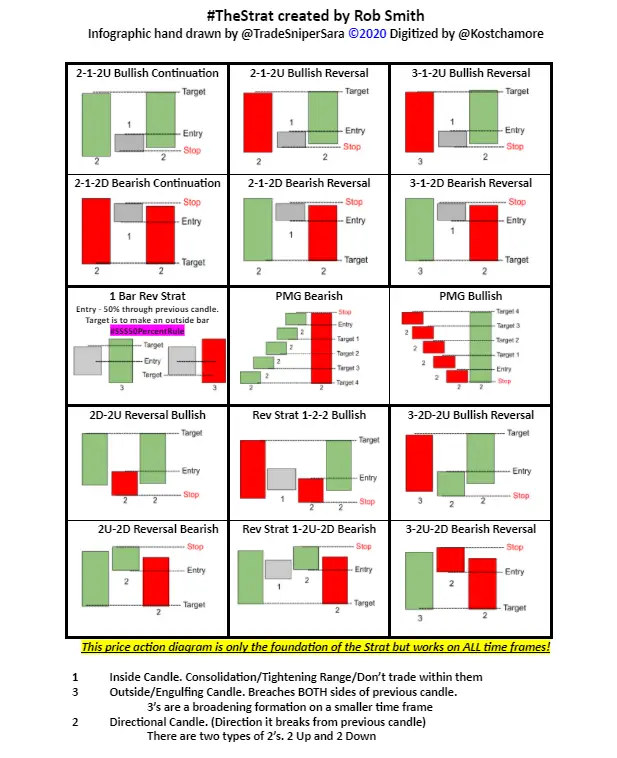 Printable Candlestick Patterns Cheat Sheet PDF TheStrat Combo Sheet-> Here
Sara's Ultimate Strat Guide. Must have Google Docs to open: Link Here. 
Sara's Trading Videos Playlist Table of Contents