Warren Buffett stands out among the world's wealthiest individuals for his extraordinary investing success and legendary frugality. Often called the "Oracle of Omaha," has amassed a fortune of over $100 billion yet chooses to lead a lifestyle of striking simplicity. Moreover, his commitment to philanthropy is as grand as his wealth, with pledges to donate almost his entire fortune to charitable causes. This article examines his life and habits of wealth building and spending, how he generates wealth, surprising spending habits, and extensive philanthropic efforts. It is a fascinating glimpse into the life of a unique billionaire.
Warren Buffett's net worth was $114.9 billion in July of 2023, making him the sixth most wealthy person in the world, even after all his charitable giving. He has promised to donate over 99% of his wealth. So far, he has given more than $51 billion, mainly to the Gates Foundation and his kids' foundations.[1]
How Buffett Made His Billions
Warren Buffett made 99% of his net worth after age 50 by personally owning a large share of Berkshire Hathway stock that he built from a bankrupt textile mill into one of the biggest corporate conglomerates in the world. As the Berkshire Hathaway chairman and CEO, he became one of the most successful businessmen and investors ever.
He used the value investing approach he learned directly from Benjamin Graham combined with a growth and cash flow filter he studied from Philip Fisher to create his hybrid investing strategy, one of the best performing in history. He converted Berkshire Hathaway into an insurance company that used the free cash flow from insurance premiums to purchase great companies to become subsidiaries of Berkshire and buy and manage a portfolio of stocks of the best companies inside its corporate balance sheet.
Warren Buffett first bought Berkshire Hathaway shares in 1962 for $7.50 a share. In 2023, Berkshire Hathaway Class A shares are trading at approximately $521,000.[2] Berkshire Hathaway saw a 19.8% compounded annual gain from 1965 to 2022, compared to 9.9% for the S&P 500 Index. [3]
Buffett's Home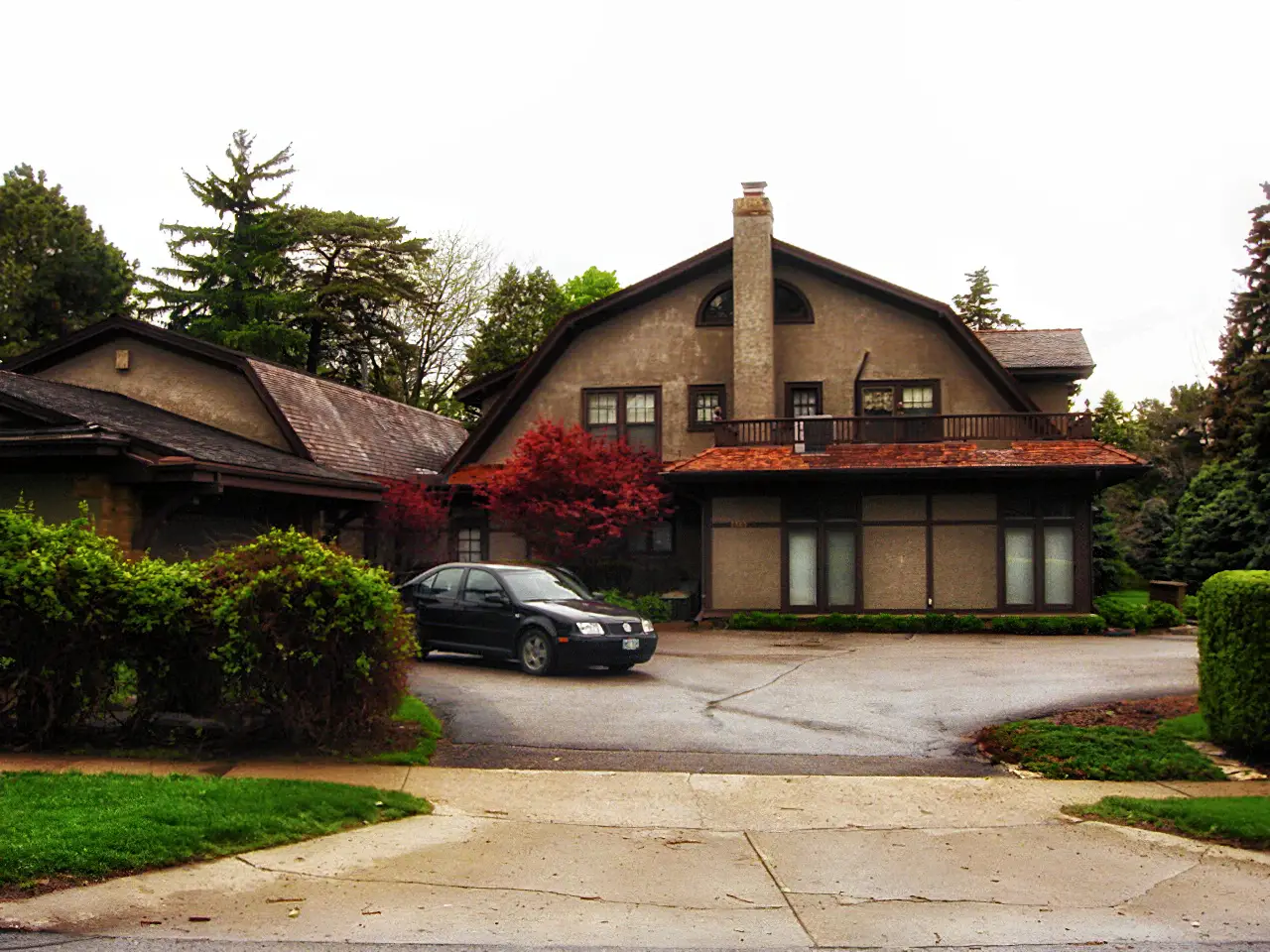 Despite his immense wealth, Warren Buffett is known for his frugal lifestyle. He has lived in the same house for over 50 years, choosing to invest his money in his businesses and philanthropic endeavors rather than in a more lavish lifestyle. He bought the house for $31,5oo in 1958. He teaches practicality and wise allocation of capital rather than material possessions.
Warren Buffett's home in Omaha is in a prime location in the heart of the city, surrounded by other larger homes in a quiet neighborhood. The house is colonial-style with six bedrooms, constructed in the 1920s. Its appearance is unassuming compared to the mansions owned by other billionaires.
Warren Buffett has inhabited this house for over half a century, raising his family there with his first wife and constructing his business dynasty while living within its walls. In 1971, he bought a beach home in Laguna Beach, California for $150,000 that his wife had him purchase and sold it 47 years later for $7.5 million. He has spent virtually none of his net worth on houses or mansions.[4]
Buffett's Car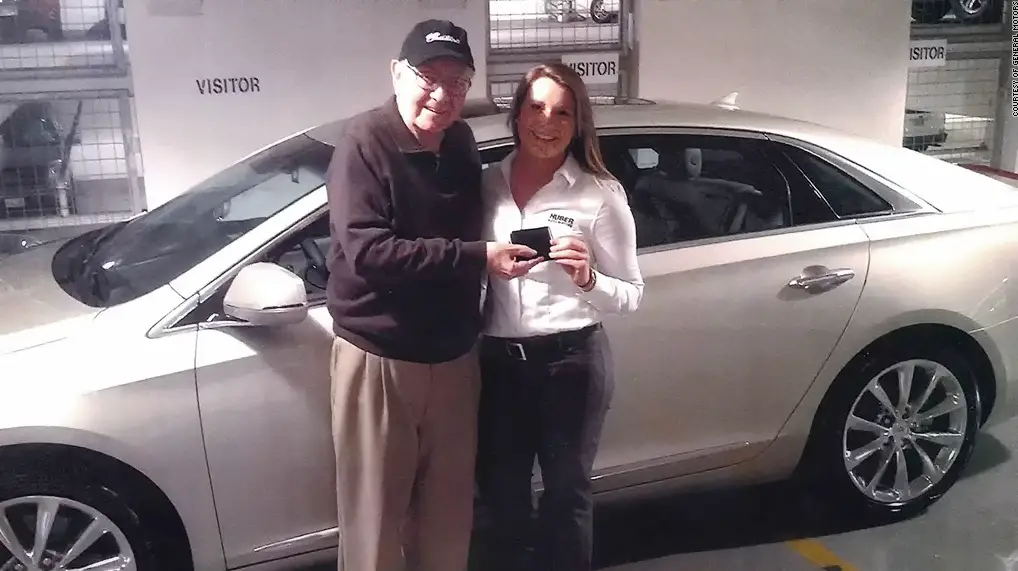 He reportedly bought a new Cadillac DTS in 2006 for around $45,000 and drove it for the better part of eight years before retiring it. In the past, he has also owned General Motors and Ford vehicles. However, during his high school years, he was a half-owner of a Rolls Royce, and in the 1960s, he briefly owned a Volkswagen Beetle. In addition to cars, he owned a Bombardier Challenger 600 private jet before Berkshire Hathaway purchased NetJets in 1998.
The car that Warren Buffett is driving as of July 2023 is a modest 2014 Cadillac XTS. Although this car is far from the luxury vehicles that one would typically associate with the rich and famous, it reflects Buffett's humble nature and tendency to prioritize value over extravagance.[5]
He has never been interested in cars and has even avoided buying new cars due to the depreciation, preferring to get new 'scratch and dent' models like ones that have been in hail storms to get a better deal.[6]
Warren Buffett's Suits
Warren Buffett does not wear bespoke couture suits from Italy. Though he has about 20 suits, each was made in China.
Buffett has a long-term relationship with the suit-maker and self-made entrepreneur behind Dalian Dayang Trands, Madam Li. Years ago, she took a risk, caught his attention, and won his respect. She gives him his suits for free, and he loves how they fit. [7]
Warren Buffett's Food
"I checked the actuarial tables, and the lowest death rate is among 6-year-olds," he once joked to Fortune. "So I decided to eat like a 6-year-old. It's the safest course I can take." – Warren Buffett.
Warren Buffett's favorite steakhouse is Gorat's Steakhouse in Omaha, where he loves getting T-Bone steaks.
Warren Buffett's favorite drink is Cherry Coca-Cola.
Warren Buffett's favorite foods are cheeseburgers for lunch, and also hot dogs and ice cream.
Warren Buffett famously ate breakfast at McDonald's almost every morning of his working life. However, it's not just any menu item that he orders. Buffett opts for a simple breakfast. On his five-minute drive to the office, which he's been doing for the past 54 years, he stops by the fast-food chain and, depending on how prosperous he's feeling, orders one of three items: two sausage patties for $2.61, a sausage, egg and cheese for $2.95 or a bacon, egg, and cheese for $3.17. He also orders a side of hash browns and a drink. The total cost of his breakfast is under $5, which is impressive considering his net worth is over $114.9 billion.
Buffett's breakfast choice may seem surprising at first, but there are a few reasons why he prefers McDonald's. First, he enjoys the consistency of the food. Regardless of which McDonald's he visits, he knows he will receive the same quality and taste every time. Second, he enjoys the social aspect of eating at McDonald's. He often brings friends or colleagues to the restaurant for meetings and enjoys the casual atmosphere. [8]
Buffett Loves Private Jets
He owned a Bombardier Challenger 600 private jet before Berkshire Hathaway purchased NetJets in 1998. Warren Buffett bought his first private jet in 1986 and upgraded to a much pricier one in 1989.
Buffett and his business partner, Charlie Munger, clashed over the extravagant purchases.
Warren Buffett nicknamed his private jet 'The Indefensible' – then renamed it 'The Indispensable' after realizing its value.
He said his one guilty indulgence is that he loves the luxury and convenience of private jets so much that he bought NetJets for Berkshire Hathaway.[9]
Warren Buffett's Charitable Giving
Warren Buffett, one of the world's wealthiest people, is also one of its most generous philanthropists. He has given away billions of dollars to various charitable organizations. Here are some of his significant charitable commitments:
The Giving Pledge: Warren Buffett, along with Bill and Melinda Gates, launched the Giving Pledge in 2010, encouraging billionaires to commit to giving away at least half of their wealth to charitable causes either during their lifetime or in their will. Buffett himself has pledged to give away 99% of his wealth.
The Bill & Melinda Gates Foundation: In 2006, Buffett committed to gradually giving 85% of his Berkshire Hathaway shares to five foundations, with the most significant portion going to the Bill & Melinda Gates Foundation. The contributions are made annually, based on his shares at the beginning of July.
Family Foundations: The remaining 15% of his pledged Berkshire Hathaway shares were committed to be split between four family foundations: the Susan Thompson Buffett Foundation (named after his late first wife), the Howard G. Buffett Foundation (named after his son), the Sherwood Foundation (headed by his daughter, Susan), and the NoVo Foundation (led by his son, Peter).
Charitable Auctions: Each year, Buffett hosts a charity auction for a "Power Lunch with Warren Buffett." Proceeds from the auction go to GLIDE, a San Francisco charity that serves the city's homeless and low-income populations.
Other Donations: Buffett has made numerous smaller donations to other organizations throughout his life, focusing mainly on educational, healthcare, and social causes.
Key Takeaways
Warren Buffett has amassed considerable wealth primarily through his company, Berkshire Hathaway.
Despite his wealth, he maintains a relatively frugal lifestyle, demonstrating the virtue of living below one's means.
Buffett is a major advocate for wealth redistribution and has pledged to donate 99% of his wealth to philanthropic causes.
Significant beneficiaries of Buffett's generosity include the Bill & Melinda Gates Foundation and several family foundations.
Beyond his large-scale commitments, he also contributes to smaller charities and initiates charitable auctions, further solidifying his commitment to giving back.
Conclusion
The life of Warren Buffett presents a fascinating blend of shrewd business acumen, modest living, and exemplary dedication to philanthropy. Despite being one of the wealthiest individuals globally, his lifestyle remains unpretentious, epitomizing the value of financial prudence. His philanthropic endeavors echo his belief in societal obligation and wealth redistribution, a cornerstone of his philosophy. He champions using personal wealth for the greater good, inspiring others to adopt similar principles. Ultimately, the journey of Warren Buffett demonstrates that financial success and generous giving are not mutually exclusive but can harmoniously coexist.