As the U.S. presidential election approaches the market is in "wait and see mode" with key resistance and support levels. While it is possible to trade these ranges for those that have the desire to be active there is always the option of waiting in cash for a trend to develop, I suspect after the election results are out (hopefully Tuesday night) we will see a trend emerge, the market can go either way but we are at some key support levels and are oversold by many measurements. Stay vigilant, manage risk, and be ready to make some money. Here are the current levels I am watching for break outs to happen.
The SPY has buyers at the $140 level but sellers waiting at the 50 day line.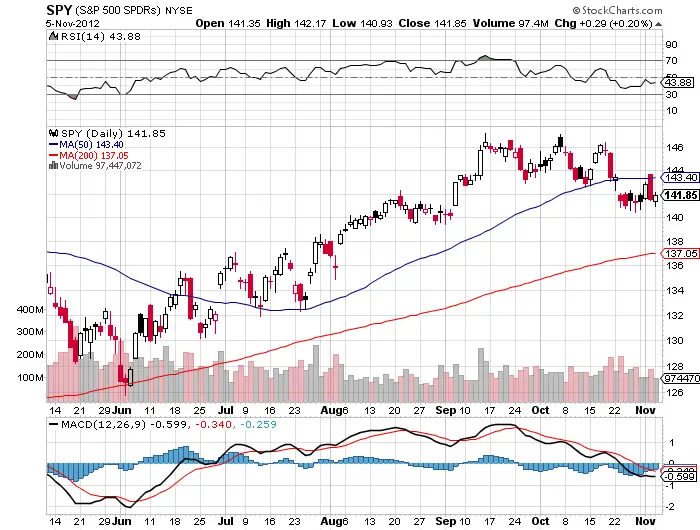 The Diamonds ETF has great support at the $130 level but ran into resistance as it approached the 50 day moving average.
Current support for the QQQs is at the 200 day moving average so far buyers are accumulating at that level. A close below that level is a signal of a true downtrend may be emerging.The 20 day moving average is also a near term resistance.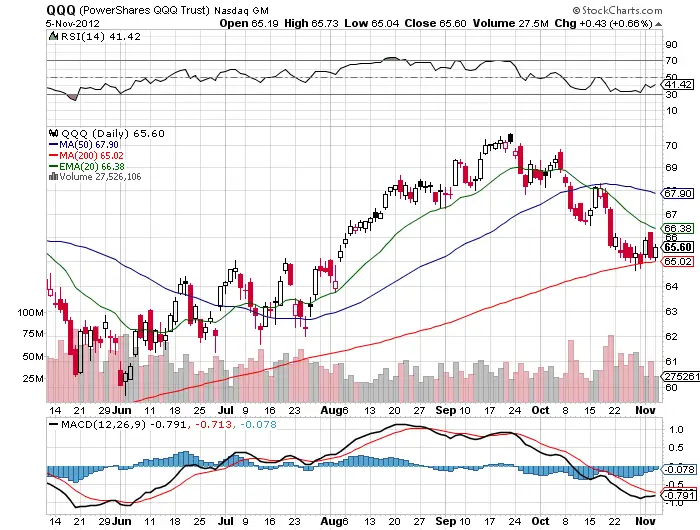 Apple has a new resistance level at the 200 day moving average after today. The 5 day ema has been resistance for over a month. I need to see these two levels broken and held to get bullish on a reversal play.