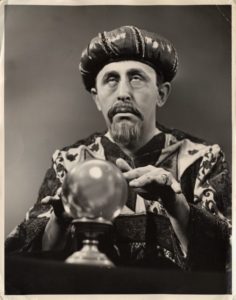 It blows peoples minds on twitter when they start a big passionate argument about why my trade is wrong and I just say, well if I am wrong I will stop out with a small loss and maybe reverse it if I get an entry signal to reverse. No big deal just one of my next 100 trades. Many have trouble even comprehending this concept.If you are managing risk what is the big deal about one losing trade? If you are trading a diversified portfolio then you will have losers and what is the big deal about which ones are losers and which are winners? I do not understand all these endless debates and emotional engagement in a single trade idea. The key to my profits is not my win/loss ratios it is my risk/reward ratio. Sometimes it takes me a few stop outs to get my entry spot. I just do not understand all the passion behind one trade, seems exhausting to me.

Doctors and lawyers are paid to be right, stock traders are paid to be on the right side of the price action. Lawyers are paid to argue in court in defense of their client and prove that they are right, stock traders are paid to agree with the market action and admit when they are wrong. Markets are very complex with millions of decisions made by investors and traders determining price,unexpected political events causing some to change positions on a dime affecting price movement. The world's central banks are making up monetary policy as they go, sending out a huge amount of unexpected consequences into the financial markets. For any one person to believe they can predict anything is the height of arrogance, all we can do is follow price action wherever it takes us. We can understand how the market works historically with chart patterns and trends. We can understand how human greed, fear, and ego affect price movements and follow along.

We can have whatever opinion we want but at the end of the day we better trade off price action if we want to be profitable. The money that I have made in the market is money where my only purpose was to follow what the price action was telling me. The market is very counter intuitive and most of the best trades are the ones that are mentally and emotionally uncomfortable but put you on the right side of the market. When I am right about a trade I will let it take me as far as it will go, when I am wrong I will get out as fast as I can. This makes all the difference not predicting but accepting what the market is doing and not arguing with it.
My indicators are price action, moving averages, chart patterns, stop losses, and breakouts not crystal balls.
"Trade What's Happening…Not What You Think Is Gonna Happen." -Doug Gregory