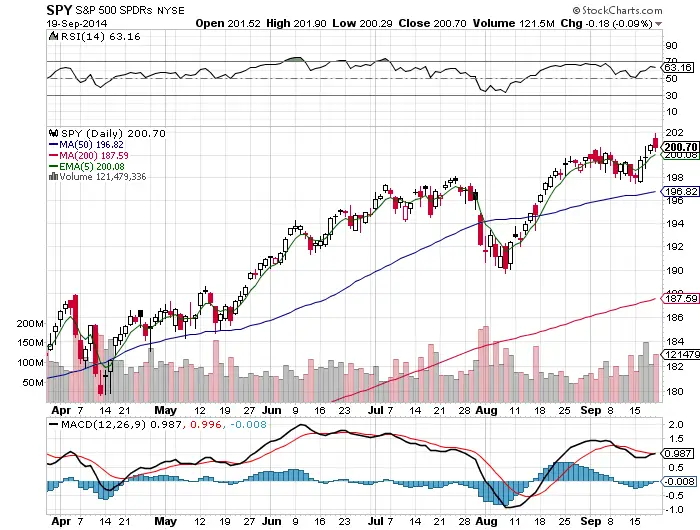 The long term stock market up trend is still firmly in place. 

All time highs still being within striking distance is still a bullish sign.

Quadruple witching caused much of the volatility Friday as traders settled contracts across markets.

The 5 day ema being broken above and held is a bullish sign that could be a sign of even higher prices ahead.

A close below the 5 day ema would be the first sign of losing momentum.

The best odds for success and profitability in this market environment is still in buying price dips.

The RSI at 63 gives more room for upside to the 70 RSI resistance level.

Near term support levels in this market are a high probability at the 50 RSI and the 50 day sma.

Being a bear in this market environment has been expensive. The market is simply being bought quickly at every opportunity.

I am still long $SPY with a full position size going into Monday. My stop is a close below the 5 day ema.