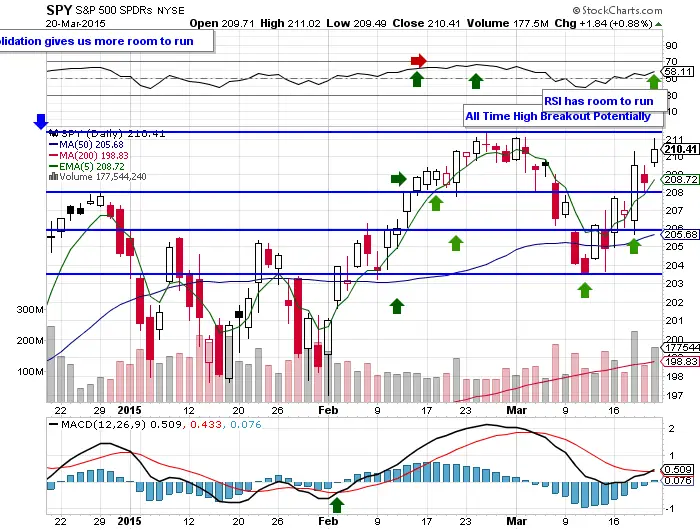 Next resistance level is all time highs at $212.97 there is a high probablity we get there next week.

The RSI is bullish and there is room to get back to all time highs without becoming over extended.

$SPY had a bullish MACD crossover on Friday.

All near term support lines held last week.

The bulls liked the FED statement leaving shorts to cover and those on the sidelines to chase the move up.

The three up days last week had great volume.

Friday was a gap and go momentum buy signal.

Wednesday was a bullish engulfing candle long signal.

Two potential trailing stops for long  $SPY trades here is a close below Friday's low or a close below the 5 day ema.

A pull back to the 5 day ema would be a buying opportunity here.