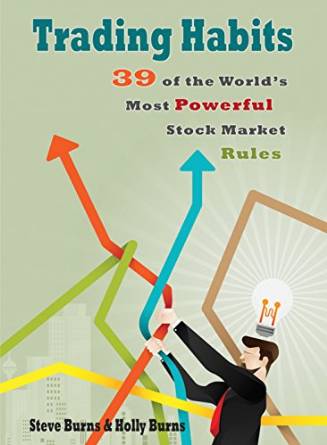 1. A winning trading system must either be designed to have a large winning percentage of trades or big wins and small losses.
2. Your trading system must be built on quantifiable facts not opinions.
3. Start with the weekly price chart to establish the long term trend, and then work down through the daily and hourly charts to trade in the direction of that trend. The odds are better if you are trading in the direction of the long term trend.
4. The more times a support or resistance level is tested, the greater the odds that it will be broken. Old resistance can become the new support, and the old support may become the new resistance.
5. Moving averages can quantify trends and create signals for entries, exits, and trailing stops.
6. Bull Markets have no long term resistance, and Bear Markets have no long term support.
7. "The larger the market gaps, the greater the odds of continuation and a trend." – Linda Raschke
8. "The last hour often tells the truth about how strong a trend truly is. "Smart" money shows their hand in the last hour, continuing to mark positions in their favor. As long as a market is having consecutive strong closes, look for an up-trend to continue. The up trend is most likely to end when there is a morning rally first, followed by a weak close." – Linda Raschkee
9. Above the 200 day is where bulls create uptrends. Bad things happen below the 200 day; downtrends, distribution, bear markets, crashes, and bankruptcies.
10. "It is much easier to watch a few than many." – Jesse Livermore
These are 10 powerful trading rules from my new book "Trading Habits: 39 of the World's Most Powerful Stock Market Rules." The book explains these rules in great detail and how to profit from them along with 29 others.