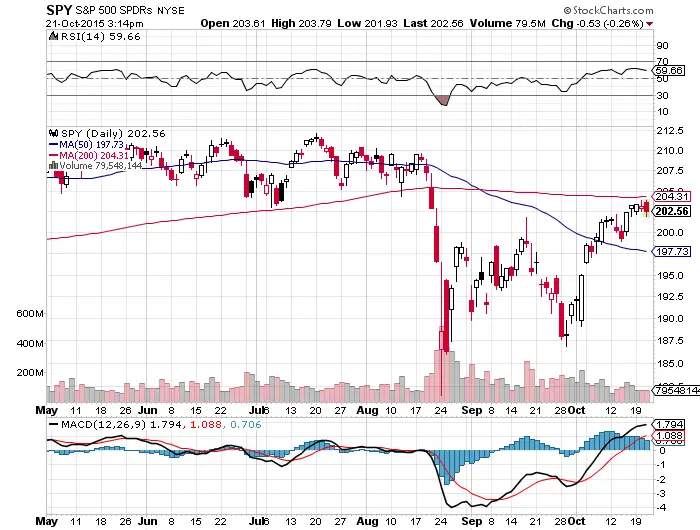 $SPY $DIA and $IWM stay trapped under their 200 day moving averages.
The daily RSI will be near overbought if they are able to breakout over their 200 days because of the speed of the rally off the bottom.
The FANG group of leading stocks all have toppy charts here being rejected near overbought levels. $FB $AMZN $NFLX and $GOOGL
$IWM lost it's 50 day moving average today.
$SPY is negative on the year showing a lack of accumulation of stocks this is just trading going on.
$IWM lost it's three day support today showing a lack of dip buyers.
$SPY went lower than the last two days lows of day showing a lack of momentum and support.
$QQQ failed to trend over the 200 day and just stayed in a tight trading range.
$IWM has had strong resistance at $116 for 10 trading days.
$SPY has not been over $204 since August 20th.