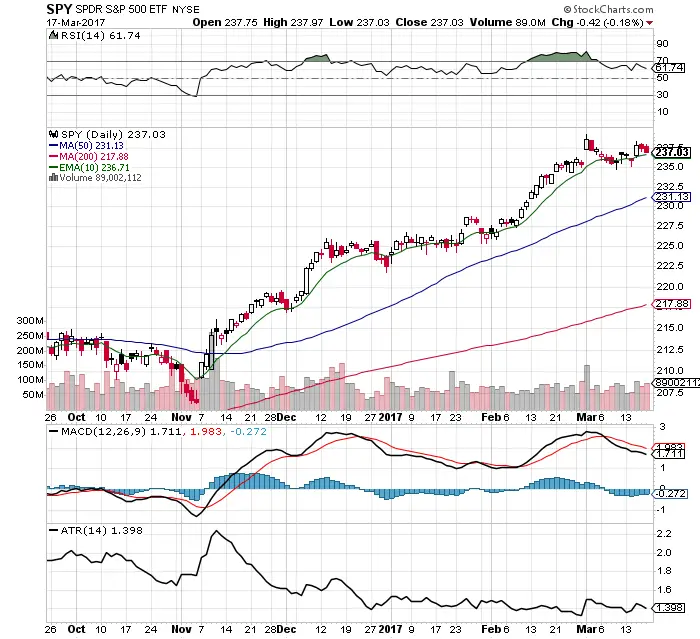 $SPY is still in a long term uptrend.
$SPY remains above the short term 10 day EMA moving average.
Since the gap up day $SPY is in a $239 resistance and $235 support trading range.
The $SPY has had an expanding trading range
The MACD remains under a bearish crossover.
An RSI of 61.74 gives room for more upside.
89 straight days of the S&P 500's RSI(14) above 50. The 2nd longest streak ever.
Stock fundamental valuations are at highs versus prices only seen in 1929, 2000 and 2007.
Up days are higher volume than lower volume days.
The market continues to reward trend followers and buy and hold investors in this market environment with a very small trading range and a slow grind upward.