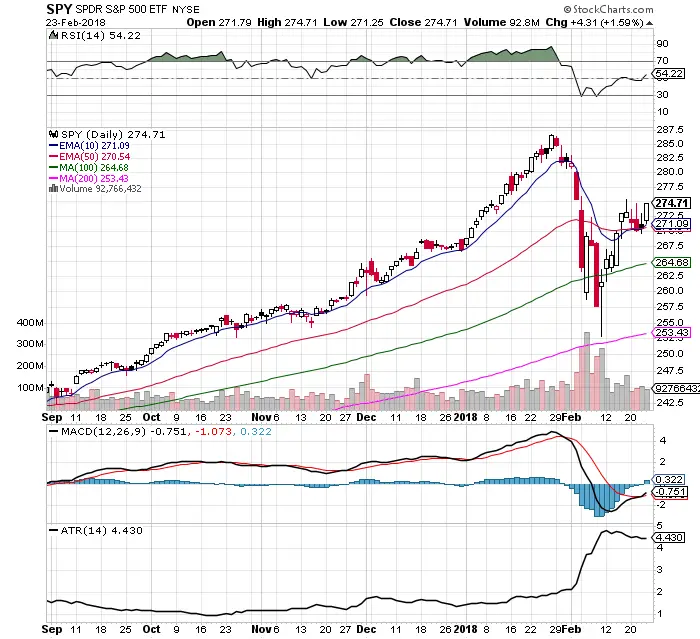 After the bounce off the $SPY 200 day SMA price has stabilized inside a trading range with $270 as a key support and $275 as resistance. Look for a break and close beyond these levels to confirm the next direction.
The trading range has doubled in February with an ATR of 4.4. The moves have been in both directions with the expansion of volatility.
The MACD is back under a bullish crossover.
The RSI is bullish with room to trend higher at 54.22.
The rally off the bottom was on above average volume and the range trading last week was on normal volume. So far these are signs of accumulation after the recent bounce.
$VIX closed at the bottom of its short term range last week at 16.49. This breaking lower Monday would be bullish.
$SPY price is back over all moving averages and bullish.
There was a bullish buy signal with the 10 day ema crossing over the 50 day ema Friday that lead me to go long $SSO.
Since March of 2009, stock market Bears have won a few battles but Bulls have won the war.
In the long term all Bears are dead.