The 50 day moving average is the current resistance on the $SPY chart. 

The $295 price level has also acted as strong resistance. 

Current support is the $282.50 price level.

RSI is neutral but slightly bullish at 52.19. 

MACD currently has a bullish crossover.

The Average True Range declined late last week to 4.19.

The $VIX remains over the key 10 day / 30 day ema crossover at 18.98 and bounced off its 200 day moving average Friday. Fear and uncertainty still remain as we are in an expanding volatility environment. 

The market has been range bound from August 2nd to August 30th. 

The long term trend is still up and we are still within striking distance of all time highs, 

I am looking for a long signal after a 10 day / 50 day ema crossover showing momentum or a dip buy in the 30 RSI / 200 day moving average zone for a good risk/reward ratio. 
You can get access to my review of the 20 charts on my watch list by subscribing to my video newsletter here.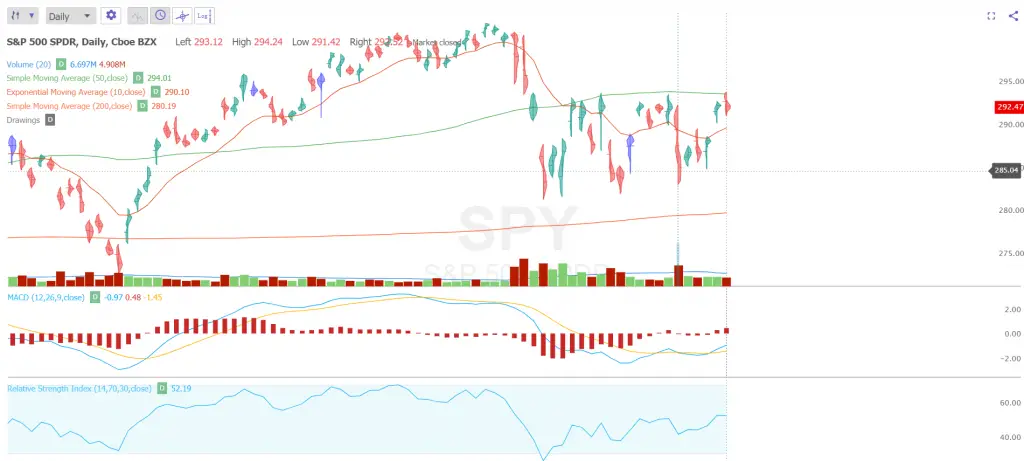 Chart Courtesy of TrendSpider.com