Warren Buffett's company Berkshire Hathaway was holding 38 different company stocks in its portfolio on December 31st 2020, according to the most recent regulatory filing  with the SEC in the 4th quarter of 2020.
The five biggest positions account for over 67% of the portfolio's value: $AAPL $BAC $KO $AXP and $KHC.
The top ten positions are over 78% of the current portfolio: $AAPL $BAC $KO $AXP $KHC $VZ $MCO $USB $CVX and $GM.
The portfolio is very heavily weighted in:
Manufacturing 59.5% ($162 billion)

Finance and insurance 25.3% ($69.1 billion)

Information technology 8.2% ($22.3 billion)
The filters Warren Buffett looks at in stock selection are:
Competitive edge in their market.

Great value for the stock price versus the company's future cash flow.

Products that have repeat consumption.

A company that delights its customers.

A product that customers will likely buy for the next 20 years or more.

The company and industry is growing.

A great company for a good price.

The company has excellent management.

Efficient business operations.
Also note that many of the newest holdings of Berkshire Hathaway are being chosen by the heirs to Warren Buffett, his portfolio managers Todd Combs and Ted Weschler who he has mentored.
Berkshire Hathaway's current complete 2021 portfolio based on the 13f filing at the end of the 4th quarter of 2020.
Company/percentage of portfolio
Apple Inc 42.2%
Bank Of America Corp. 12.8%
Coca-Cola Co 7.3%
American Express Co. 7.3%
Kraft Heinz Co 4.5%
Verizon Communications Inc 3.0%
Moody`s Corp. 2.5%
U.S. Bancorp. 2.4%
Chevron Corp. 1.7%
General Motors Company 1.4%
DaVita Inc 1.4%
Charter Communications Inc. – Class A 1.2%
Bank Of New York Mellon Corp 1.1%
Abbvie Inc 1.0%
Verisign Inc. 0.9%
Merck & Co Inc 0.8%
Visa Inc – Class A 0.7%
Wells Fargo & Co. 0.7%
Liberty Media Corp. (Tracking Stock – SiriusXM) Series C 0.7%
Snowflake Inc – Class A 0.7%
Amazon.com Inc. 0.6%
Mastercard Incorporated – Class A 0.6%
StoneCo Ltd – Class A 0.5%
Kroger Co. 0.4%
RH – Class A 0.3%
Store Capital Corp 0.3%
Synchrony Financial 0.3%
Axalta Coating Systems Ltd 0.2%
Liberty Media Corp. (Tracking Stock – SiriusXM) Series A 0.2%
T-Mobile US Inc 0.2%
Globe Life Inc 0.2%
Marsh & McLennan Cos., Inc. 0.2%
Liberty Global plc – Class A 0.2%
Teva- Pharmaceutical Industries Ltd. – ADR 0.2%
Sirius XM Holdings Inc 0.1%
Suncor Energy, Inc. 0.1%
Liberty Global plc – Class C 0.1%
Biogen Inc 0.1%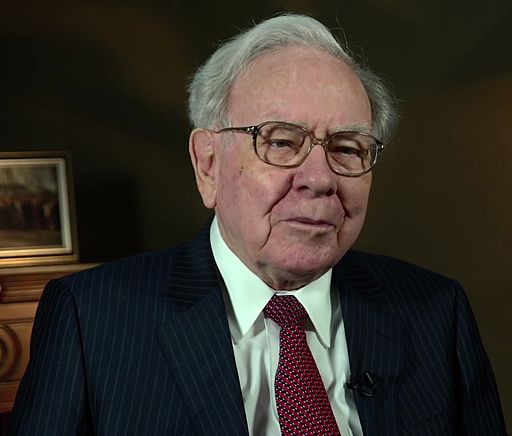 USA International Trade Administration, Public domain, via Wikimedia Commons