In options trading, a vertical spread option play is created by buying and selling multiple options on the same underlying stock, with the same expiration date but with different strike prices. They can use either all call options or all put options.
The vertical name comes from the trading sheets that were once used in the past open outcry option trading pits where option prices were originally listed by expiration date along with the strike price. Looking down these sheets vertically the option trader would see all the option contracts of the same maturity date. Vertical spreads can at times be similar to binary options but their structure can be created using standard options.
A bear vertical spread  is a bear call spread and bear put spread and are bearish vertical spreads created using calls and puts.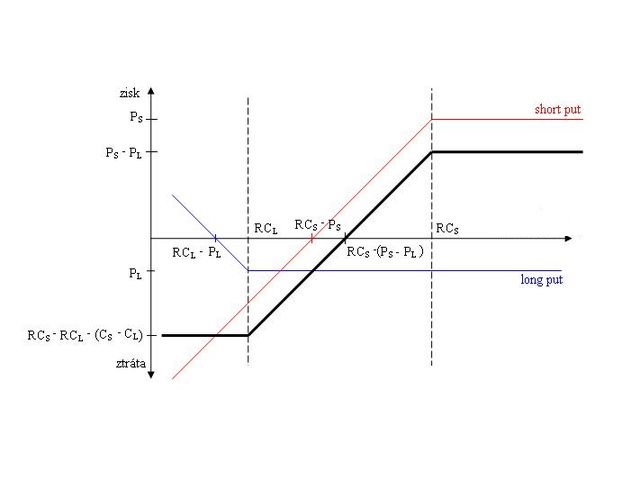 Anna, Public domain, via Wikimedia Commons
A bull vertical spread is a bull call spread and a bull put spread and are bullish vertical spreads created using calls and puts.
I have created the Options 101 eCourse and Options 101 book for a shortcut to learning how to trade options.