What does Ape mean in stocks?
Retail investors bullish on heavily-shorted stocks are now known as Apes. The new vocabulary for trading allows someone to be bullish, bearish, or apish. Apes are very strong holders of a stock that they have a huge conviction on it going higher due to being oversold, heavily shorted, and many times hated as a business. 
The Ape name originates from a quote in the 2017 movie "War for the Planet of the Apes," when the main character who was a Chimpanzee, Caesar says, "Apes together strong!" The overall larger belief for a group of "apes" is that by holding long positions stubbornly together on a stock they can outlast and pressure hedge funds to cover their short positions leading to a large short squeeze covering rally. 
Being an Ape on a stock requires lots of patience and conviction. The ideal Ape Stock is a past market leader, in the single digits, undervalued as a business, and on the most shorted list of all stocks. 
The Ape Stock phenomenon was first seen in Gamestop this year and started with The Roaring Kitty and Wall Street Bets on Reddit.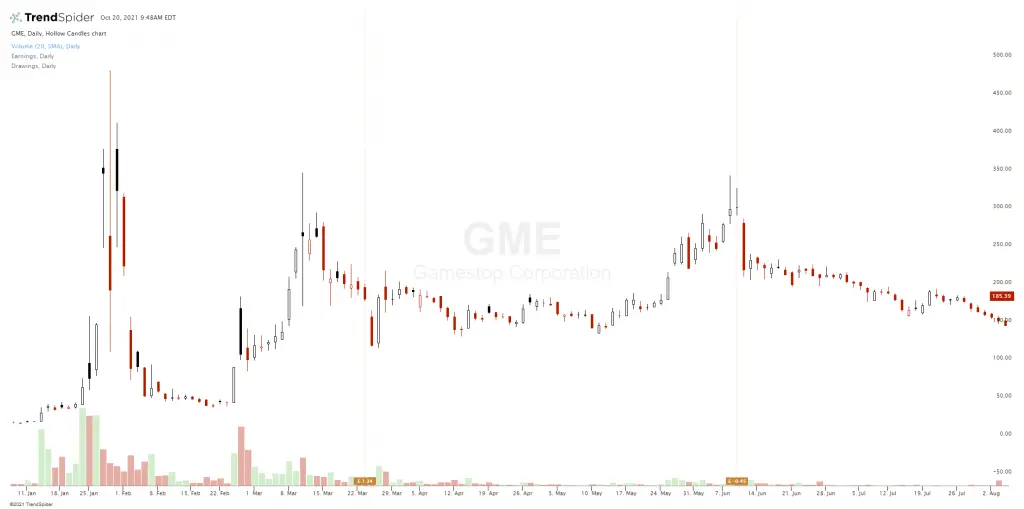 I thought this was fake, wow who wants to go see the ape with me 😂 pic.twitter.com/VkqlKIGSuM

— meg (@MsMegTrades) October 19, 2021