Here is the great candlestick patterns cheat sheet for Rob F. Smith's The Strat that was created by Sara Strat Sniper that explains the signals they trade from entry to exit using this strategy.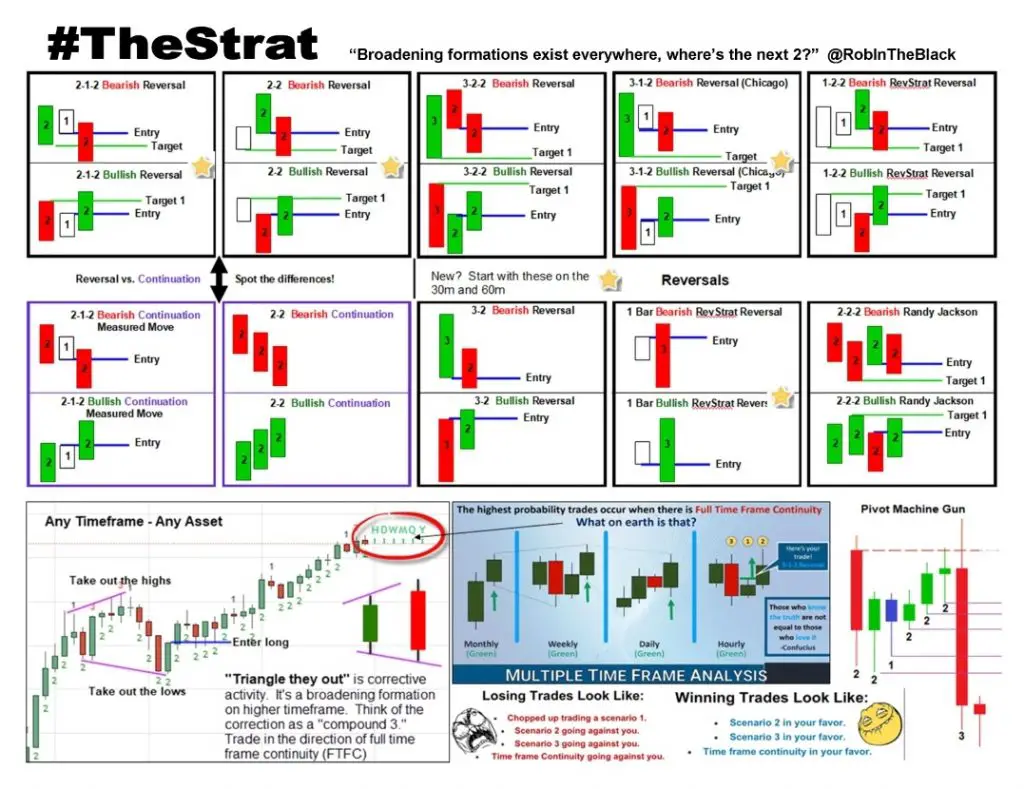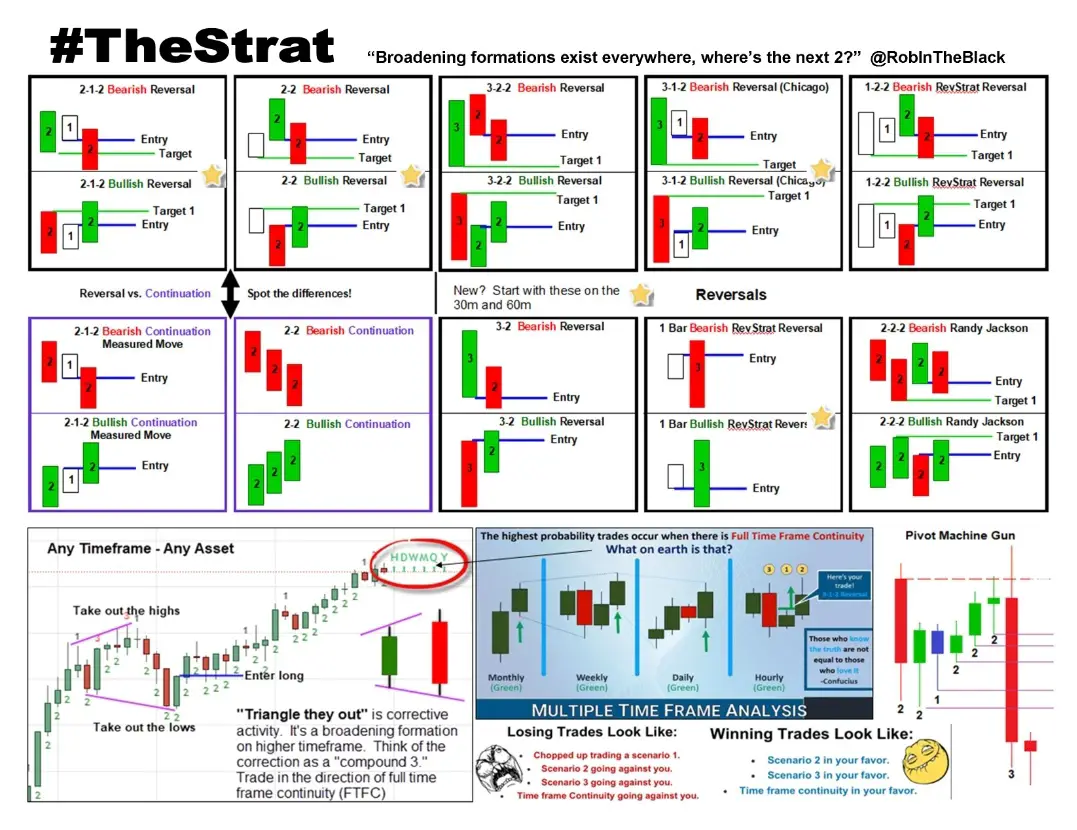 Image created by @TradeSniperSara
You can subscribe to Sara's YouTube channel here to see videos where she explains The Strat in detail. 
You can read more about how The Strat works and the principles behind it with two articles written by Rob F. Smith: What Do We Know to Be True About Price Action? and Algorithmic Price Action Trading Strategies, you can also check out his YouTube Channel.
1 year ago, I sat at my kitchen table, visualized & drew #TheStrat Combo sheet.@RobInTheBlack has changed lives & helped so many, this was my way of showing gratitude & paying it forward. So much has happened this year! Thank you for 50k!
💞 #SSS pic.twitter.com/N0RXoWiJ4C

— Sara Strat Sniper 👑 (@TradeSniperSara) November 17, 2021