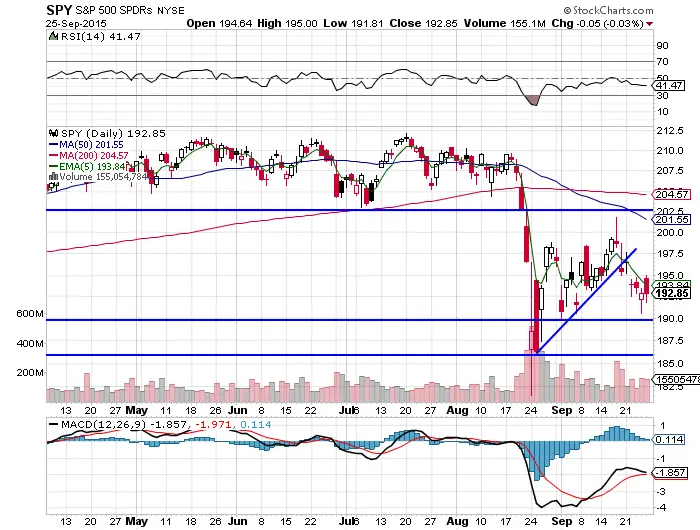 If you think that suddenly your trading sucks or that your method no longer works, it's not you, it's the market. Only skillful day traders and perfectly timed short sellers are really making money this year. The chart is really trendless but makes erratic moves inside the tight range.
$SPY is down 6.17% for the year and the path of least resistance is down.
$SPY is still under the 200 day SMA which is the down trending danger zone.
$SPY broke out to the down side of it's ascending triangle.
$190 is near term support.
Down days continue to be up in volume (6 of the last 7 days are down days). The one up day was lower in volume than the down days.
The FED has lost the ability to drive the stock market higher which is dangerous for the chart.
As I have said in previous posts there is a high probability we visit this years lows before the end of the year.
The first sign that the stock market is starting to turn around would be for $QQQ to close over the 200 day.
RSI is showing a lack of momentum.
MACD is rolling over and very close to a potential bearish crossover.
My trading strategy continues to be selling strength short on a short time frame.