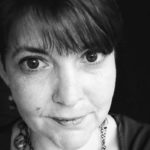 Guest post by Holly Burns
As most of you know, I'm not a trader. I'm a writer and web developer who married (luckily) one of the most patient and knowledgeable traders around, Steve Burns. Steve has taught me so much about trading in the last year that's it's hard to sum it up in one short blog post, but I wanted to give thanks for someone who not only knows his stuff, but cares deeply about helping others avoid ruin. He has been nice enough to share these lessons with me, and I'd like to honor his patience and importance to the trading community by sharing what I have learned this year.
Trading is not a game, especially in the current market environment. Flexibility is a must in order to survive.
Leaving your ego and preconceptions at the door is not an option, it's a requirement. Analyze but don't overanalyze.
Study great traders, but also study the current signals. The market will tell you the truth when no one else will.
Don't be afraid to dip your toes in the water, so long as the water is shallow. Start small and protect your capital.
Don't underestimate the value of a strong mentor. Having someone to help you through the hard times is critical to your success. Don't be afraid to ask for help; the trading community is a great group of folks.
These are just a few of the things I've learned this year. I'm thankful for much more, including the love of our family, our health, and all of you. Without you, New Trader U wouldn't be here, and our lives would be less meaningful as a result.
Happy Holidays to you all!