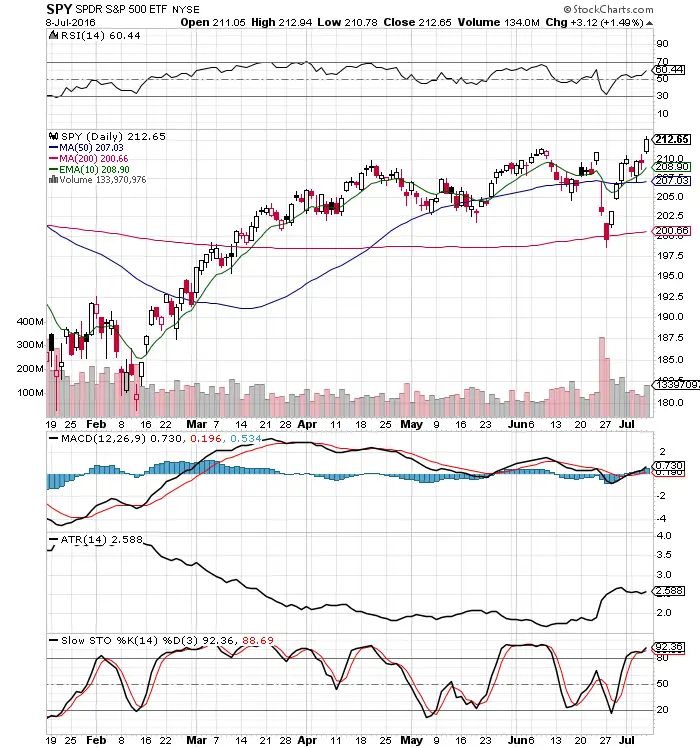 The Brexit selloff was negated as we are now at higher prices than before the risk event happened.
If Britain exiting the E.U. can't bring down the market, what can?
$SPY has room to go higher with a 60.44 RSI.
$SPY had a short term breakout and is poised to breakout to new all time highs next week.
The more times that all time highs are tested the great the odds of a breakout.
Friday's low should be the new support if this breakout is ready to carry through.
MACD is under a bullish cross.
Slow Stochastics is under an extreme bullish cross.
Friday's rally was on the highest volume in five days.
At these levels the market's only obstacle is profit taking from the long side, as shorts are forced to cover and their are no stop losses to trigger.
I am currently long $SPY here and short $TLT.