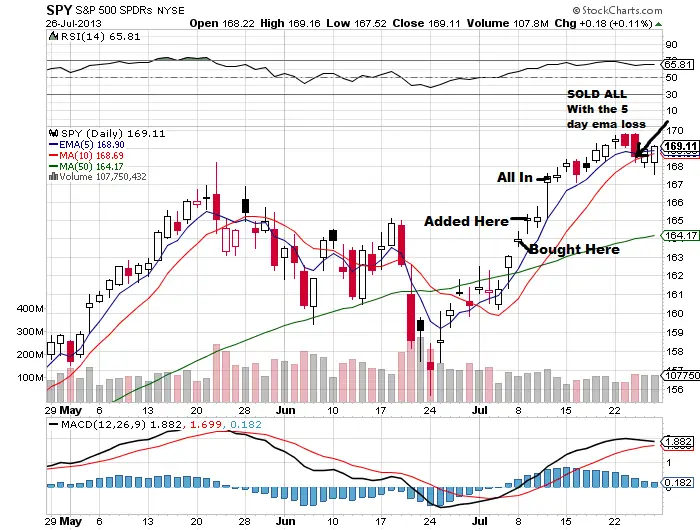 The long term up trend is still intact and strong. No long term damage in this chart action.
The short term up trend has shifted into a price range of $167-$170. The most recent gap up acting as support in this newest leg up.

There was profit taking five days in a row as we approached the crucial round number of $170.

A close above the $170 level would be a new break out and buy signal for me. 

Many leaders holding up great and near all time highs, $TSLA $LNKD $AMZN, regardless of real earnings, valuations, or earnings misses. 

$SPY is back to being bought on weakness the last two days of the week. 

I am looking to get back aggressively long next week buying the break out above $170 if that happens.
Two other of my real life real trend  trading examples from 2013.