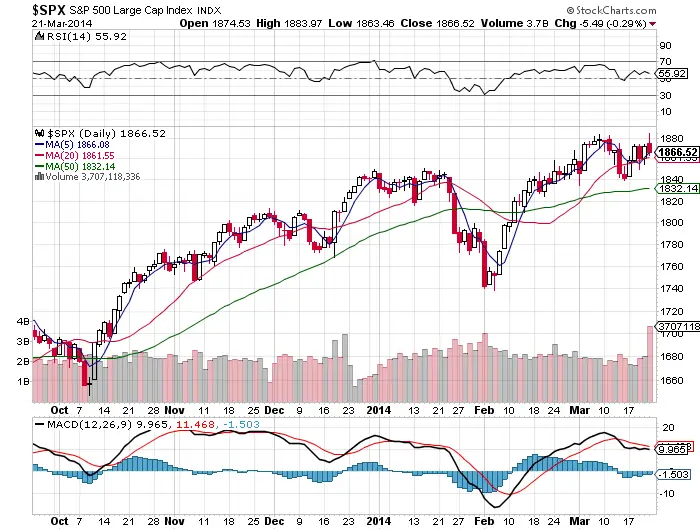 Long term trend is still up. We are still i

n a bull market.

Intermediate and short term trend is range bound.

Current resistance is now all time highs set Friday.

The 20 day sma is short term support leve

l. A close below this level could quickly takes us to the 50 day sma.

The $SPX is growing more volatile with no upward progress.

Headline risks in the Ukraine can still cause risk to be taken off quickly at these levels or just as quickly risk can be put on. This week could remain volatile.

MACD is bearish here.

RSI is slightly bullish but under 50 watch out for a test of the 30 RSI intra-day.

The convergence of the 5 day ema and the 20 day sma point to a range bound market that could go sideways for awhile with this loss of momentum.

With the current neutral state of the market I am looking for the 30 RSI/50 day sma area to initiate a long or the 70 RSI area to initiate shorts and sell a bearish credit spread. I am looking for mulit-day swing trades here as the up trend has faded.