Chart Courtesy of StockCharts.com
My February $TQQQ Trade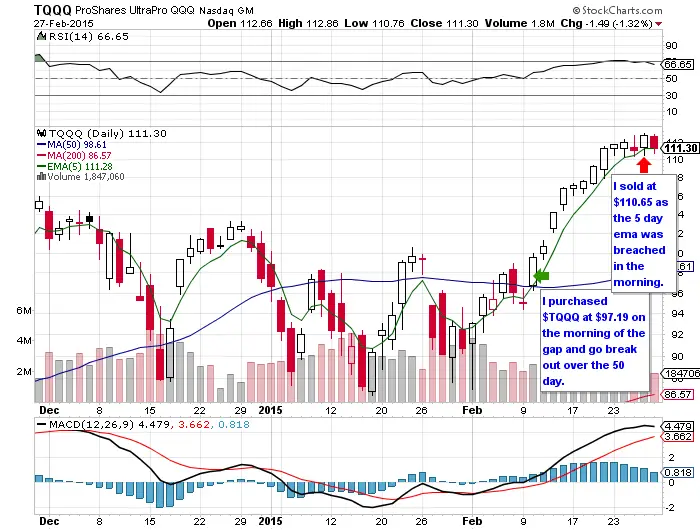 I entered $TQQQ at $97.19 on February 10th in the morning after the gap and go break out over the 50 day sma. This was a momentum buy signal crossing the 50 day, the 5 day ema, and it was a gap up over the previous day's close.

My initial stop was a close below the 50 day sma, but as the trend began, I moved my stop to  a close below each day's previous low of day. My stop was not triggered, and I held the trade for the next 12 trading days.

As the 70 RSI was reached, momentum stopped and $TQQQ settled into a trading range in overbought territory.

$TQQQ's major component, $AAPL, also began to reverse with multiple down days.

On February 26th $TQQQ violated its 5 day ema, while being overbought, and losing momentum. I exited for a nice profit of $13.46 increase per share and a 13.8% return on capital at risk in 12 days.