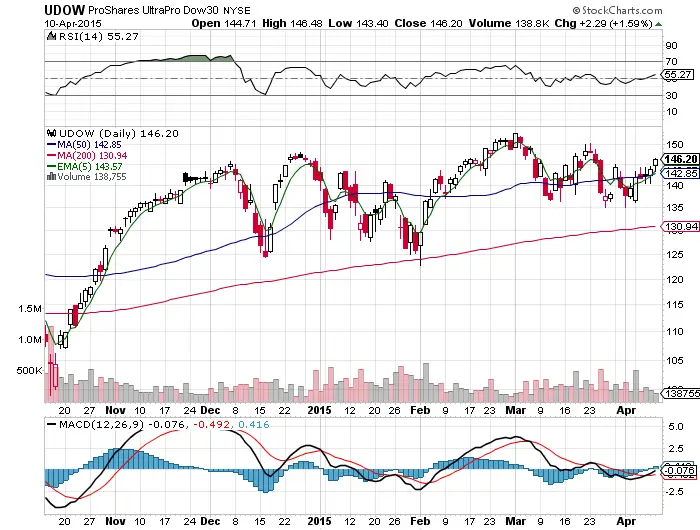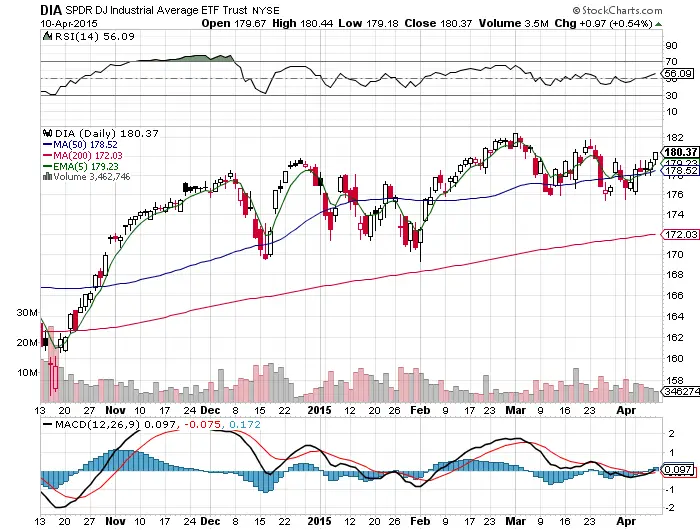 I bought $UDOW at $141.92 on April 7th, as $DIA pulled back to the 50 day line and stayed above it. When trading leveraged ETFs, it's crucial to trade them using the regular ETF, as compounding daily losses and gains distorts the leveraged chart that is a derivative of the standard ETF.
$DIA has had more stable price action than $QQQ or $IWM this week, holding the 50 day line and breaking out of a 9 day trading range, with all-time highs knocking on the door.
With a bullish MACD crossover, a 56 RSI, and the 5 day EMA as short term support, it has the potential of overtaking all-time highs in the coming weeks. It will have a leg up in the stock market, with less volatility than small caps or tech stocks, thanks to it's 30 stable, big cap company stocks.
My stop is a close under the 5 day EMA, and my target is the 67-70 RSI level on the daily chart.