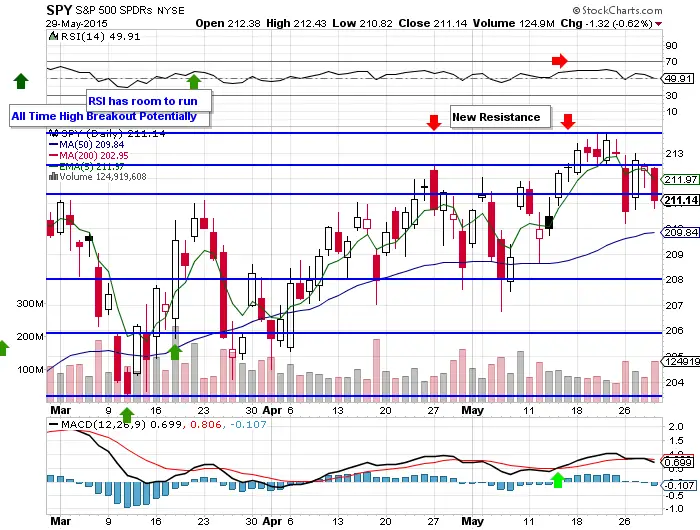 $SPY ran into resistance Friday, May 22nd and reversed.
$SPY spent all last week under, or being rejected at the key secondary resistance level of $212.70.
Near term support is at $210.75, but it's soft and has been penetrated easily.
The next level of support is the 50 day SMA.
The RSI at 49.91 shows little momentum, and is slightly bearish.
MACD crossover Thursday is bearish.
The market is currently range-bound. Buying weakness has been rewarded, while buying momentum has been punished with reversals.
Last week, volume on down days was greater than volume on up days, showing distribution.
So far this year, selling bearish credit spreads has been the best working system in the stock market.
My buy spot for a dip in $SPY would be at the $208 support and under the 35 RSI.