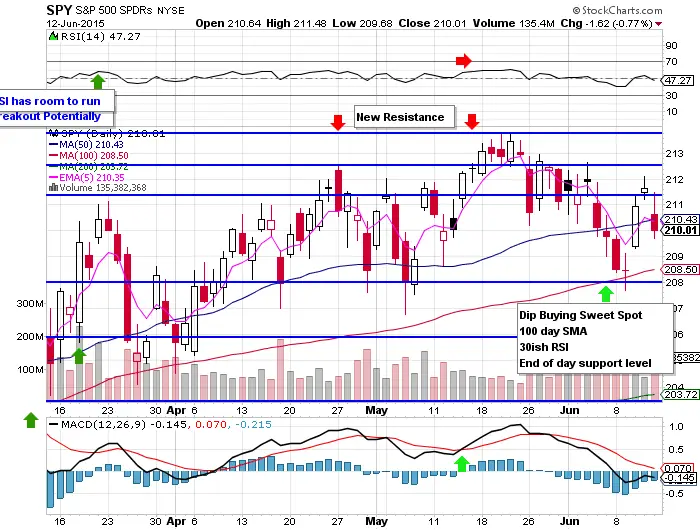 2015 is a range-bound year for equities, with $SPY returns sitting at 3.18%.

In range-bound markets, horizontal trend lines that define support and resistance are more desirable than vertical, slanting trend lines.

Moving averages are for identifying support and resistance, not trends in this type of environment.

Stocks as an asset class are not being accumulated, they are being traded.

These price ranges can be traded using the RSI to identify oversold and overbought levels.

Currently, the 47.27 RSI reading indicates short term distribution.

The MACD is still showing a short term downtrend.

In this market, the money is made from buying the deep dips and selling the fast rips.

The bounce zone for next week remains the $208 price level and 100 day SMA, or the 30 RSI if those are lost.

There will likely be volatility as the markets trade off the never-ending Greek default, will they or won't they. That will be the big question, and how this known event will play out in the credit markets.