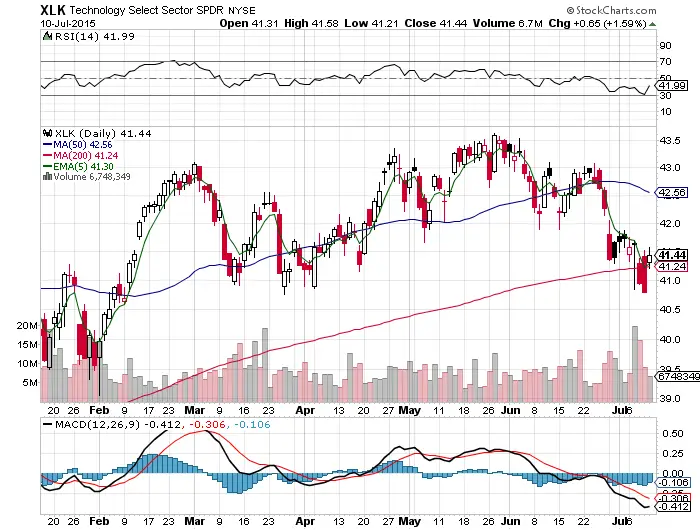 I will be looking to buy $XLK on Monday morning if it holds above the 200 day SMA. I would enter using the $TECL ETF for leverage, with $XLK over the 200 day and 5 day EMA, with my stop loss set for a close under the 200 day SMA. I would position size so that a close under the 200 day SMA would still limit my total losses to less than 1% of my total trading capita,l even if $XLK falls more than 1%. My target will be a rally to $42 and the 50 RSI initially, but I would hold if it broke over the 50 RSI with a big bullish candlestick.
If the 200 day SMA is lost, I will consider buying a deeper dip near the 30 RSI, but will not buy if the 30 RSI is lost. If I buy in the 30 RSI range, my stop would then be a close under the 30 RSI and I would look to sell any rallies back to the 200 day SMA to lock in profits.
Greece will be driving the fear bus on Monday morning. I will buy fear as long as prices stay over the 30 RSI.