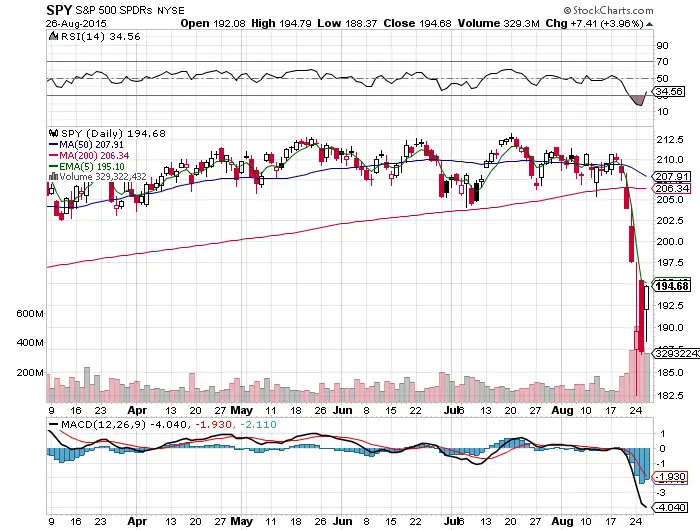 Maybe this is a reversal off a near term bottom over the past three trading days, and maybe it's not. I will let price be my guide. Here are the five things I need to see for me to start trading  the long side again, and buy dips rather than selling rips short. I am bearish here based on the past 2 weeks of price action.
First, the $SPY has to close over the 30 RSI to show we are back on the rise.
A rally back over the 10% correction level pulling us out of the 10% correction. This happened today.
$SPY has to close over the previous day's high of day to show there are buyers up there. This has not happened yet.
$SPY needs to close over the 5 day EMA to show short term momentum. Nope.
A close over the 200 day SMA will show that the correction is over, for now.