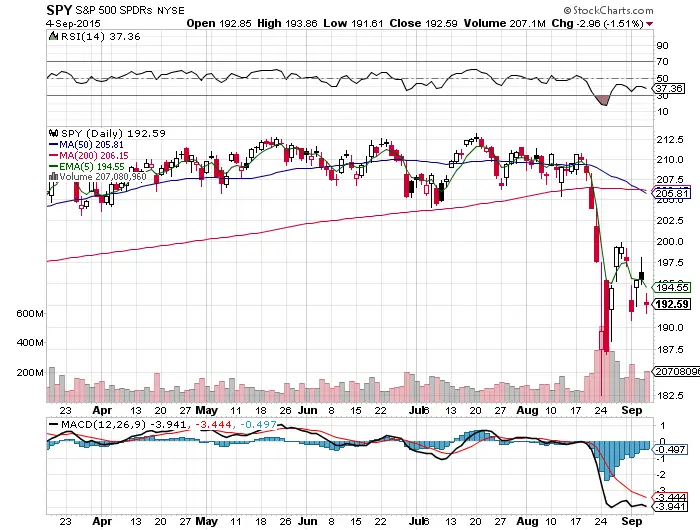 The market is still in bear territory under the 200 day simple moving average.

The MACD is extremely bearish, showing a lack of momentum. 

Up days continue to be on lower volume and down days on higher volume, which shows distribution.

A 27.80 $VIX is not bullish, it demonstrates uncertainty.

The RSI is weak at 37.36 with a potential bounce at the 30 RSI.

The 50 day/200 day death cross is rarely bearish, but when it is, it precedes a large plunge 1 in the last 5 times

.

The 50 day SMA is sloping downward, which is bearish.

Leading stocks are not making higher highs,. Instead they have broken down out of bases and uptrends.

Momentum is being sold and not bought.

Bad things happen under the 200 day SMA; flash crashes, sell offs, volatility, and plunges are all possible.