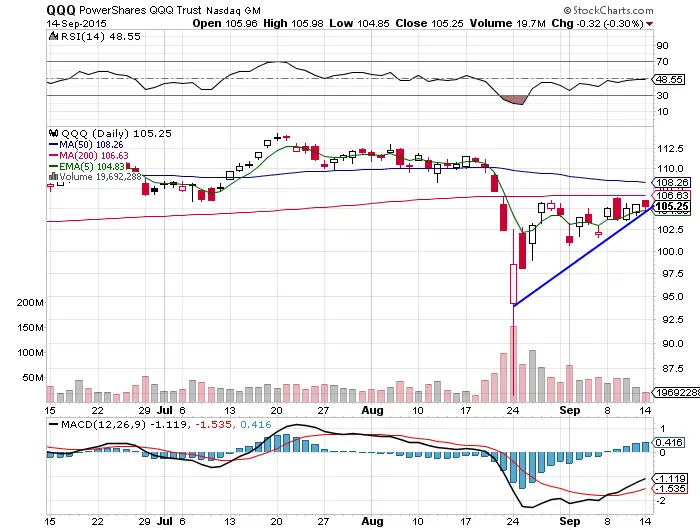 $QQQ is currently in an ascending triangle chart pattern. Regardless of where they form, ascending triangles are usually bullish patterns that indicate accumulation. Even though the price can't rise past the 200 day resistance level, the reaction lows continue to rise. It is these higher lows that indicate increased buying pressure and give the ascending triangle its bullish bias.


$QQQ has been making higher lows for nine days.

A break and close above the 200 day is a buy signal for a long position.

A close below a previous day's low of day is a potential sell short signal, and will be considered a downside breakout.