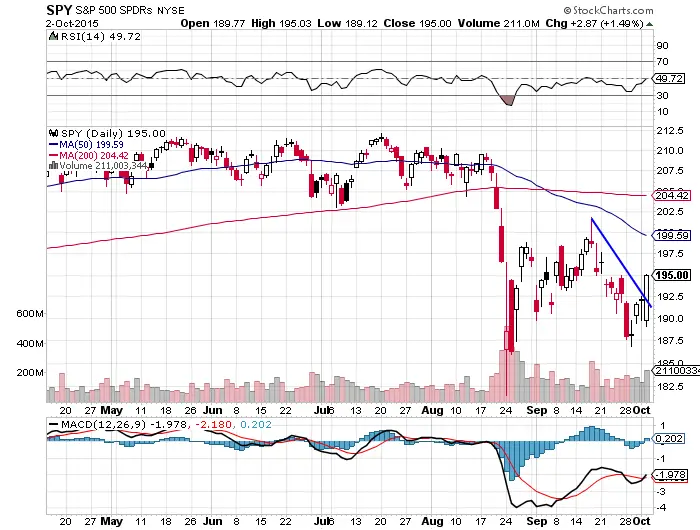 $SPY had a Bullish engulfing candlestick reversal Friday. Generally, the larger the white candlestick and the greater the engulfing, the more bullish the reversal.
$SPY had a bullish MACD crossover Friday.
$SPY closed above the 5 day EMA and traded for three days above it's 5 day EMA.
$SPY is at the top of a 9 day trading range, and if it breaks out, it could rally to the 50 day before any real resistance.
The $SPY rally Friday was confirmed by the $IWM bounce near it's key 30 RSI level.
Stock indexes held their lows as support  for three straight days.
The market rallied on bad jobs  news on Friday.
RSI reading is neutral and above the 50 RSI; the bulls are back in control.
$SPY was up Friday on increased volume.
$SPY broke out above the descending trend line on Friday.