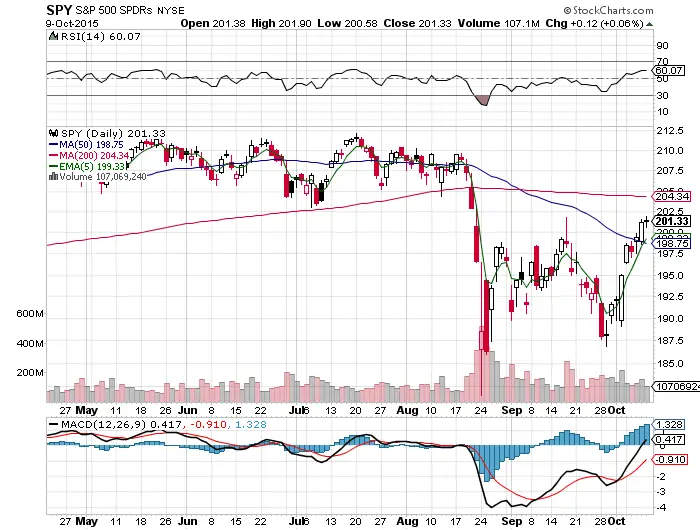 $SPY has closed above the 5 day EMA for six straight trading days indicating a strong short term uptrend and momentum. This could provide short term support.
Bullish 5 day / 50 day EMA crossover.
Bullish MACD indicating momentum.
Five straight days of higher highs and higher lows.
$QQQ already over the 200 day and $SPY could rally and follow next week.
Next major resistance at the 200 day SMA at $204.34.
Bullish RSI at 60, still room to run to the 70 RSI.
Potential convergence of the 200 day and 70 RSI will be an initial sell short signal for me.
This is a slightly down trending year as $SPY is down 5.4% and still under the 200 day.
This is still a buy support and sell resistance market looking for a sustained trend.