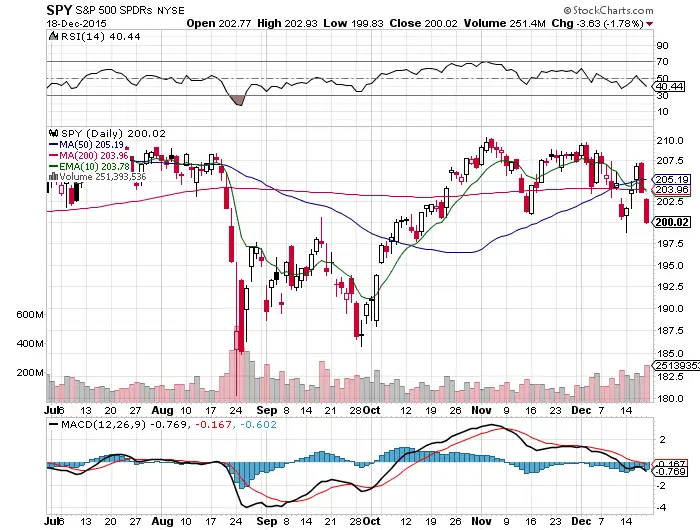 The stock market continues to be traded and not accumulated as we lack a trend in either direction as we close out 2015.
Last week the market waited one day and then sold the FED interest hike news.
This year continues to lack direction as no trend has emerged off the 200 day SMA.
Volume continues to be higher on down days and lower on up days.
The $SPY price under the 200 day SMA is bearish and the market has potential here to go lower.
MACD crossover is still bearish.
The RSI showing a lack of momentum at 40.44.
Short term we could bounce near the $SPY 30 RSI as price is so extended from the 10 day EMA.
$SPY has to close back over the 200 day SMA first to signal the potential of a reversal and to begin an uptrend.
This is a market that has no trend and dips have continued to be bought and rallies have been sold. The best trades this year has been buying extreme weakness and selling into multiple day rallies until this pattern is broken $SPY stays range bound.