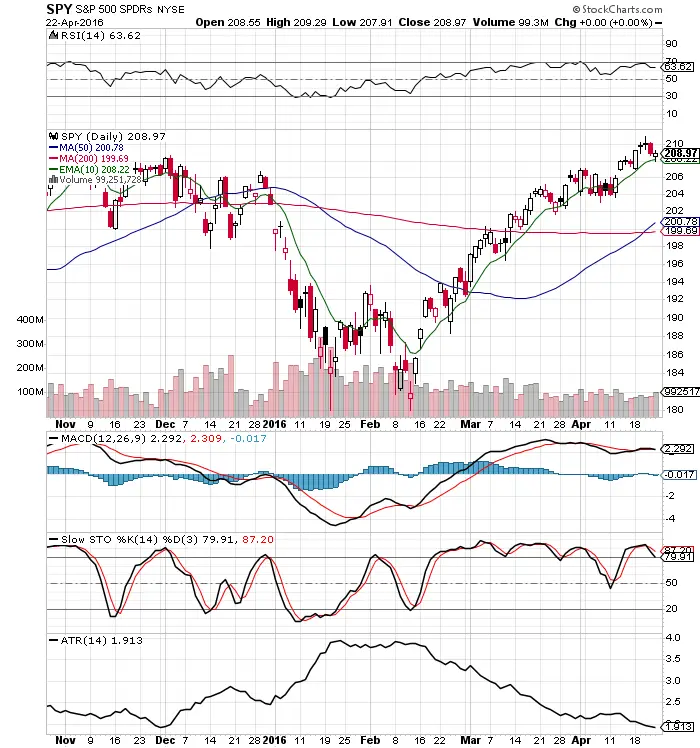 $SPY is bullishly above all key moving averages.
The $SPY 50 day/200 day golden cross is historically bullish.
The MACD is showing a bearish cross and beginning to go sideways here showing a trading range.
The slow stochatistics is still under a bearish cross here.
The ATR continues to decline which is bullish.
The 63.62 RSI does not give much room for higher prices without more of a pullback or a price consolidation to allow the RSI to drop to less overbought levels. Risk/reward does not favor long positions here at these price levels.
The volume is flat not giving clues of consolidation or distribution here.
$207 is near term price support in this trading range.
$SPY adjusted for dividends did break out to new all time highs last week. This is very bullish longer term even if we pullback short term.
This is a bull market in consolidation. I will be looking to buy dips and sell strength in this market until this range breaks above recent highs at $211 or closes below the 10 day EMA.